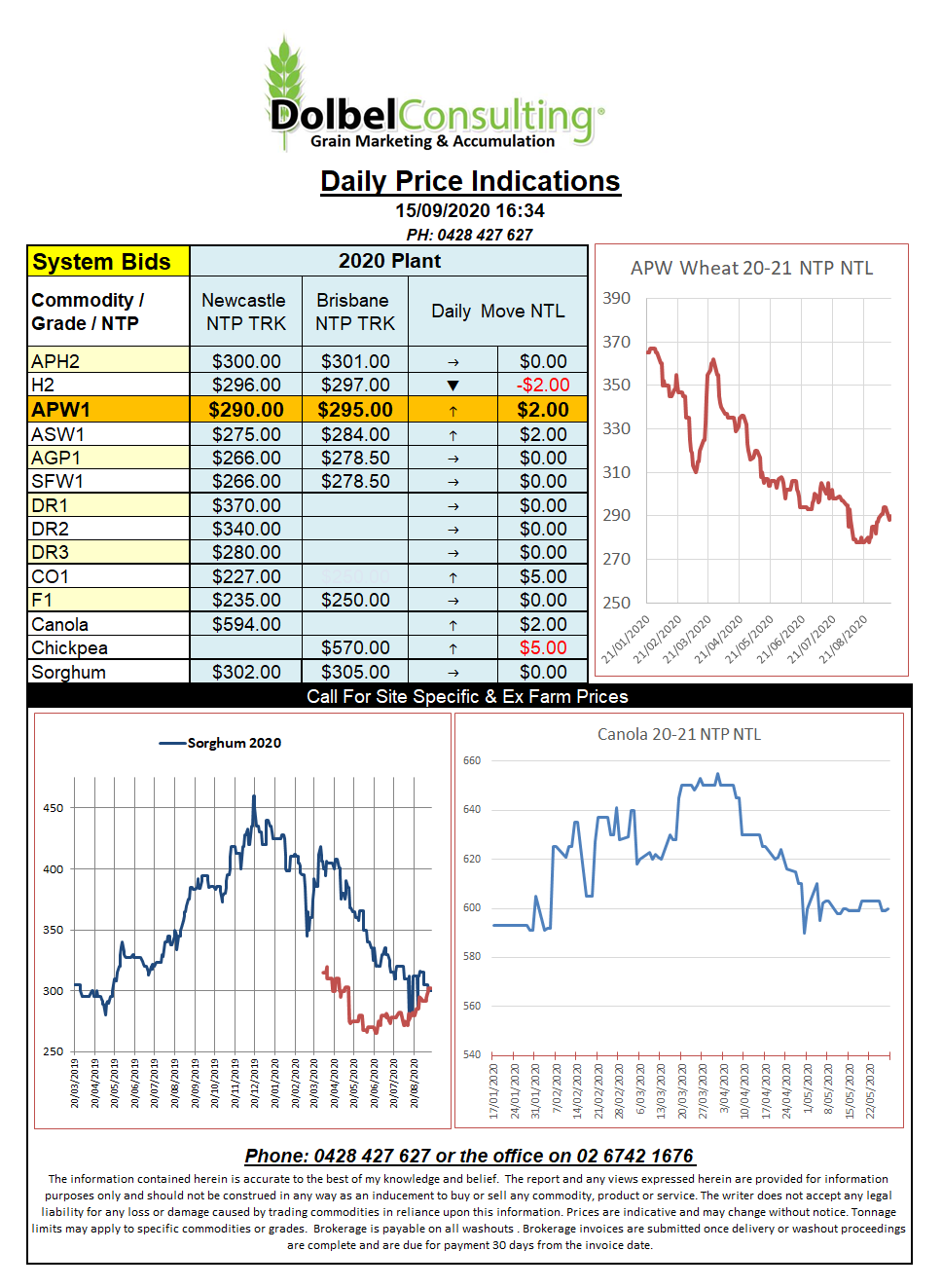 US grain futures were generally firmer apart from some technical selling in nearby corn and spring wheat futures as the Sept contract nears expiry. The Platts APW FOB Aussie wheat contract was weaker in the Jan 21 slot (still untraded though) closing at US$243 / tonne. This would equate to an ex farm LPP number just under AUD$260, well above current local cash values.
US white wheat out of the Pacific North West was back a little to about US$218 FOB. If you were to convert this to an ex farm value on the LPP you would come up with something closer to $238 here.
In the US corn basis, the premium or discount that the cash market pays above or below futures, was mixed. In Nebraska where weather has been a bit of an issue of late basis was firmer. With 4% of the corn crop now off in Nebraska the trade is starting to get a feel for the crop. The increase in basis may well be sending the signal not all is great. The national US corn crop rating slipped another 1% in the Good / Excellent range to 60% in last night crop progress report.
In Texas 77% of the sorghum crop is now in the bin, Kansas is just 1% harvested and 17% matured. The sorghum crop is rated at 49% G/E, well behind the previous year's rating of 65%.  Sorghum values in Texas continue to climb, a good sign considering it's the middle of harvest there.
Canadian canola futures found support from not only firmer US soybean futures but from lower production estimates from Stats Canada, pegging the crop at 19.393mt, slightly lower than the August number and about 1mt under the 2019 crop. Frost damage to be accessed.