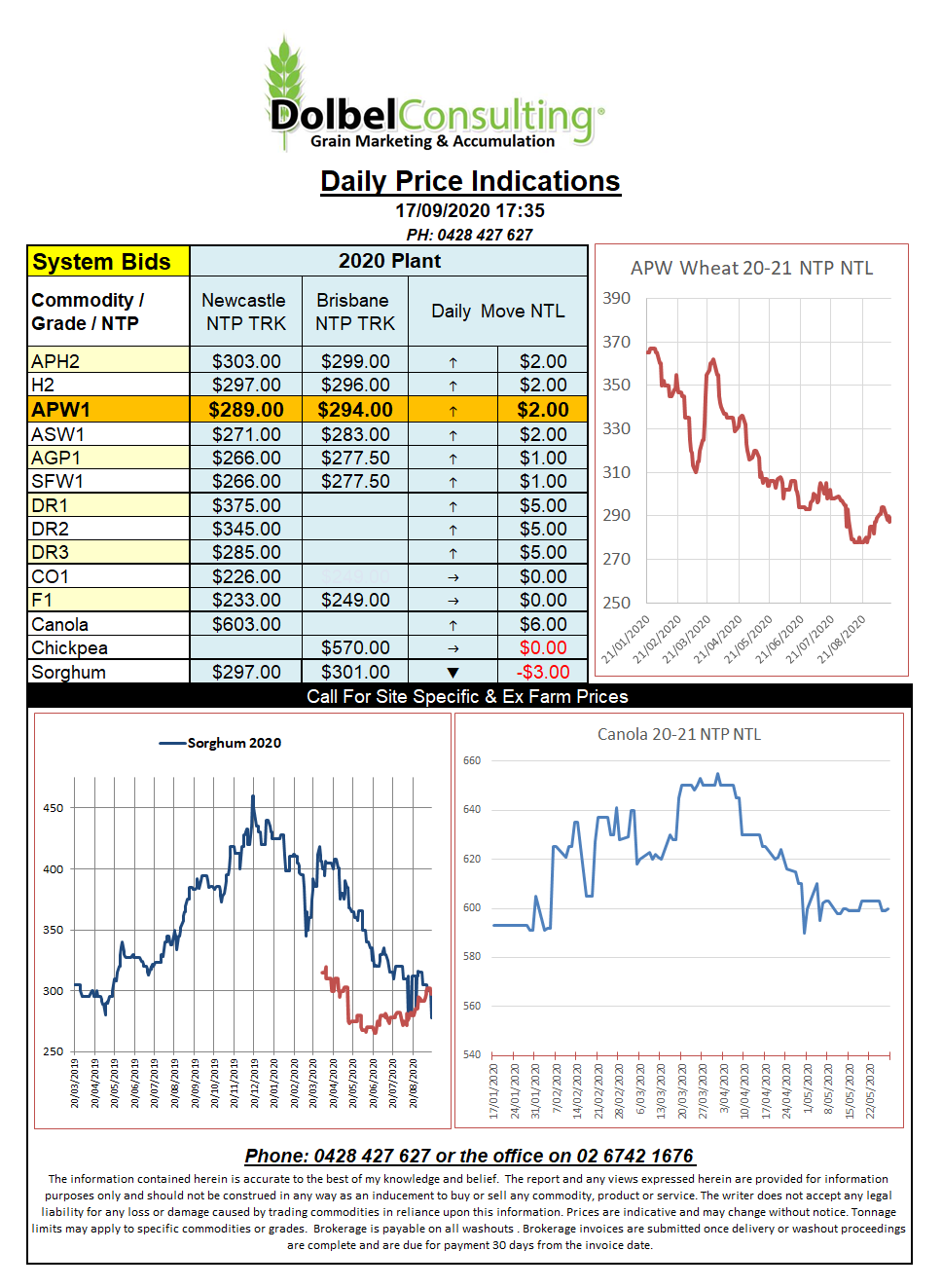 If 2020 wasn't strange enough we see 60kt of Polish wheat featuring in the latest Egyptian tender. With recent increases in Black Sea values some EU ports are now competitive into the Middle East. Offer values on this tender vary greatly with Glencore offering Russian wheat at US$244.10 FOB, while Posco offered Russian wheat as low as US$234.99. Once frieght is considered the prices on offered ranged from about US$248.24 to US$253.60.
Taking the higher value and converting it to an FOB Australia price results in a number somewhere around AUD$285 or about AUD$225 ex farm LPP which is roughly what the trade is currently trying to book new crop SFW1 wheat for off the grower.
Over in the US soybeans were the big winner overnight with double digit gains in all months out to the middle of next year. Nearby saw 19.75c/bu put on with the contract now closing above 1011.5c/bu. Firmer outside markets due to supply disruptions from Hurricane Sally assisted grain markets higher. The main driver for beans was China and the continued speculation, and often confirmation, of big sales into the Chinese market. The punters expect weekly US sales to be as high as 2.8mt this week, that's a big number.
The stronger Chicago bean market saw spill over buying in both Canadian canola futures and Paris rapeseed, both closing higher on the night. We did see local basis grab back a few dollars of recent losses yesterday, it will be interesting to see if the trade will follow this market higher  again today. Possibly another selling opportunity but the canola market does continue to look very stable to firmer.