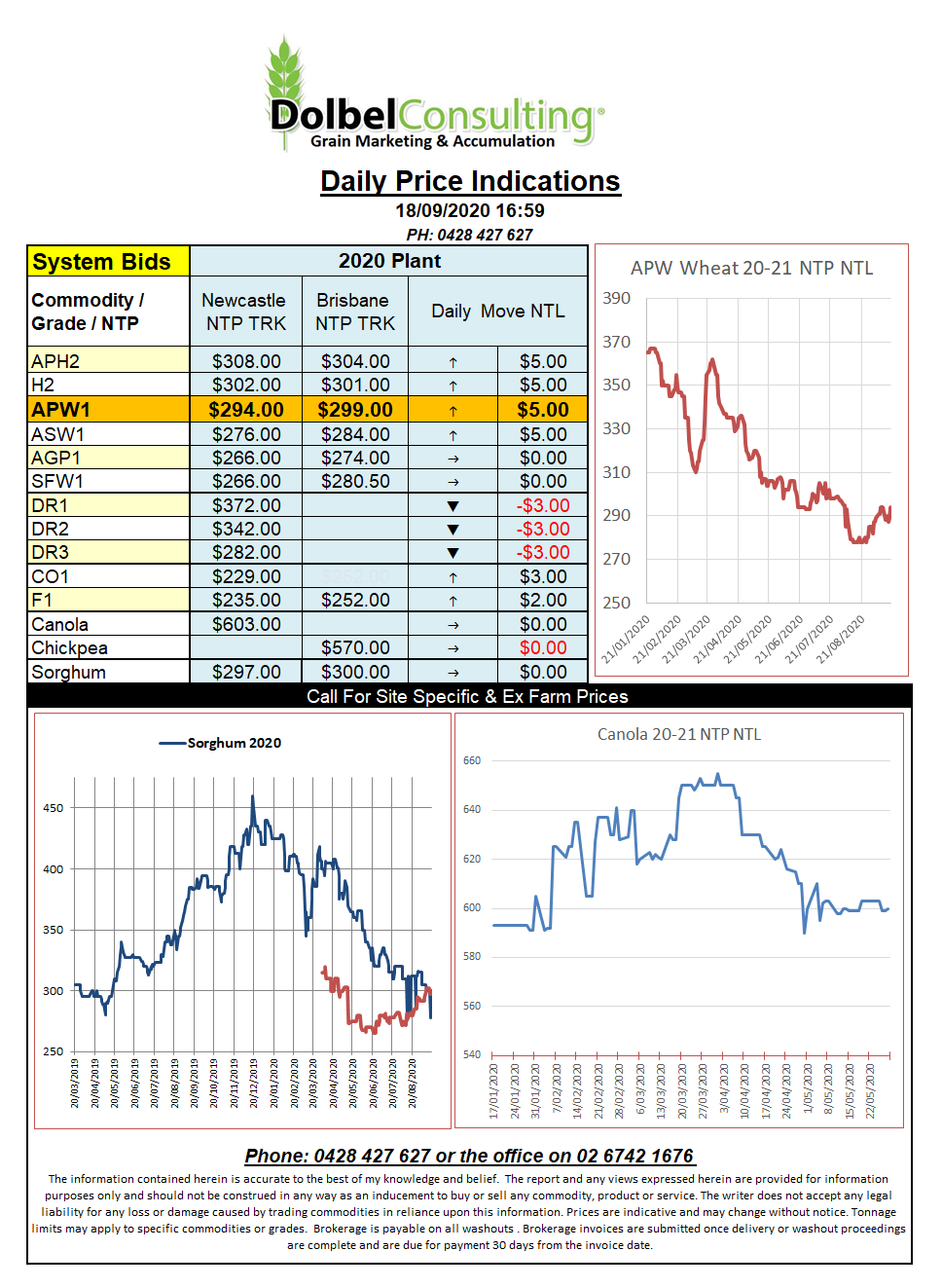 US grain futures were higher overnight. Chicago soybeans lead the way but wheat wasn't far behind. Corn struggled to keep up but did manage to close in the black. Currency is flat as a tack.
Strength in US soybean futures came from good US sales volume and continued weather concerns. Cash basis is variable and regional specific with those counties that are having some issues with drought or harvest delays pushing basis as much as 20c/bu higher.  In some parts of Iowa yield estimates are back by as much as 30% after weeks of dry weather.
The big news was export sales though. Weekly sales volume for the US came in towards the higher end of the trade estimate prior to the report's release. At 2.45mt it's a big week of sales, China was there for roughly half of it. There was also additional support from two sales reported to the USDA today that totalled over 620kt.
The rally in wheat was a little harder to explain, there was spill over support from the row crops obviously but export sales out the US were not great. Indonesia continues to be a major buyer of US wheat with the absence of Australia wheat, something that is expected to change very soon. Better global values were said to be a major support factor to the rally. There is also some technical support when looking at the charts with last night's rally bouncing wheat back to a technically neutral position on the stochastic. Chicago wheat did close very near the sessions high.
In SW Saskatchewan spring wheat cash bids were up almost C$5.00, durum was flat and canola put on a C$1.42 for a Dec lift.