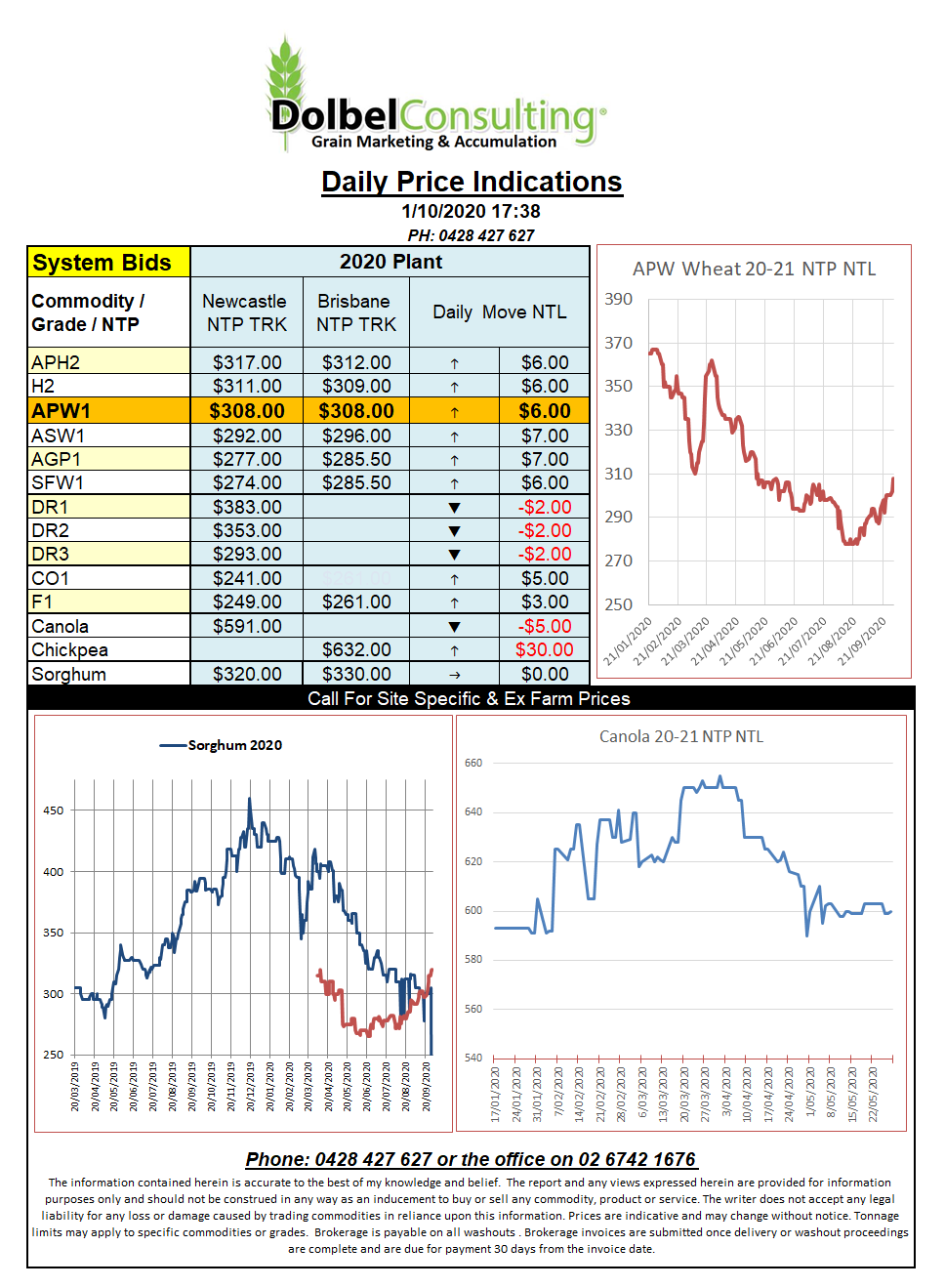 It was all about US wheat, corn and soybeans stocks last night. The USDA released their quarterly stocks report and it took the market by surprise.
In the corn pit at Chicago futures rallied 4%. Domestic US basis stayed flat, prices on the board and at the elevator finished higher.
Soybeans at Chicago rallied 3% taking beans back above US$10/bu. Old crop US stocks were estimated to be back 42% year on year. It sounds like a huge variation, and it is, don't get me wrong but it's probably a mute-point to some extent given the time of year it is and the fact the trade have been predicting a lower number all along. The main driver was the USDA number was even lower than the pre report trade estimates. It will be interesting to see the WASDE numbers in mid-October.
Wheat was also a big winner, all US wheat stocks were 8% lower year on year. Good US export sales during the quarter were the key to this number. Spill over support came from the corn and bean pit.
Thailand picked up 72kt of feed wheat in their last tender. This is well below the expected volume. The price was US$252.50 per tonne.
A back of the envelope conversion would see that number equate to about AUD$270 ex farm LPP. Local SFW1 bids for A/M were about AUD$12 under that.
Soft white wheat bids out of the US PNW were firmer by 5c/bu, DNS wheat was up about 16c/bu for 14% protein in a Dec slot.