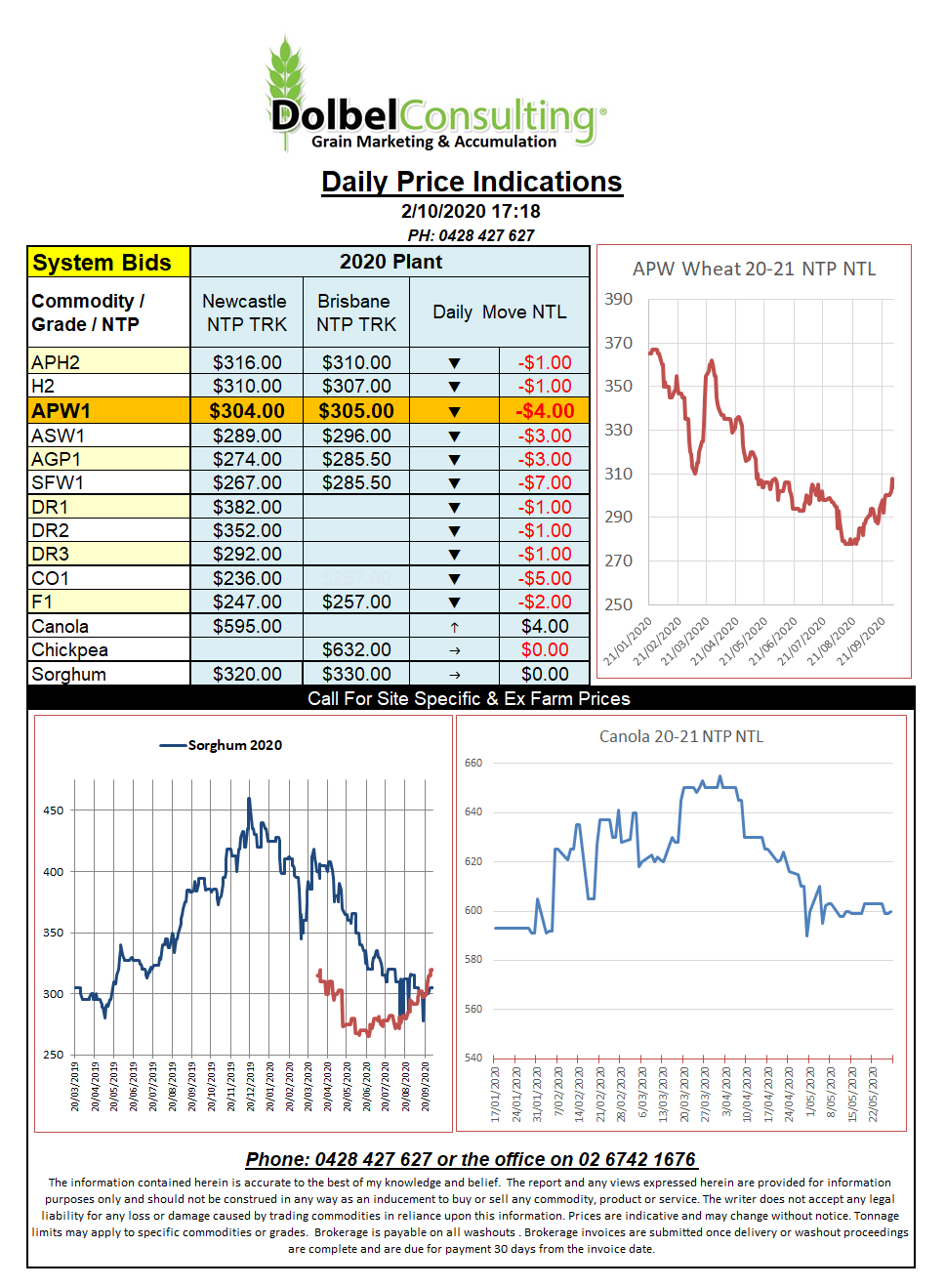 In the US wheat futures succumb to profit taking after some healthy gains in the prior session, even though export sales were better than expected. Corn and soybean futures at Chicago finished in the black after posting some good weekly export numbers and saw continued buying interest on the back of the lower stocks data announced on Wednesday.
Dry weather, although not a huge issue in the USA now, is extending its reach according to the latest drought monitor map. The establishment of winter wheat and the way it comes out of the thaw is generally dictated by soil condition now. Producers may also decide to hang off on sowing winter grains and choose to see what the spring brings. So potentially we may see US projected 2021 winter wheat acres slide a little over the next month or so.
The major regions of concern are the Texas panhandle and western Iowa and eastern and western Nebraska. These are mainly corn & bean states so quantifying the impact the dry will have on winter wheat establishment will not make it as big an issue as it might sound just yet. If the dry hangs around until corn and soybean planting though, it will be a big deal.
White wheat (10.5%) bids out of the US PNW were unchanged with the average price at about US$5.75/bu for a Dec lift. This would equate roughly to an ex farm LPP number of about AUD$255 – $260. Which indicates local system bids are not too bad and are now starting to reflect the premium into SE Asia we generally see over US grades.