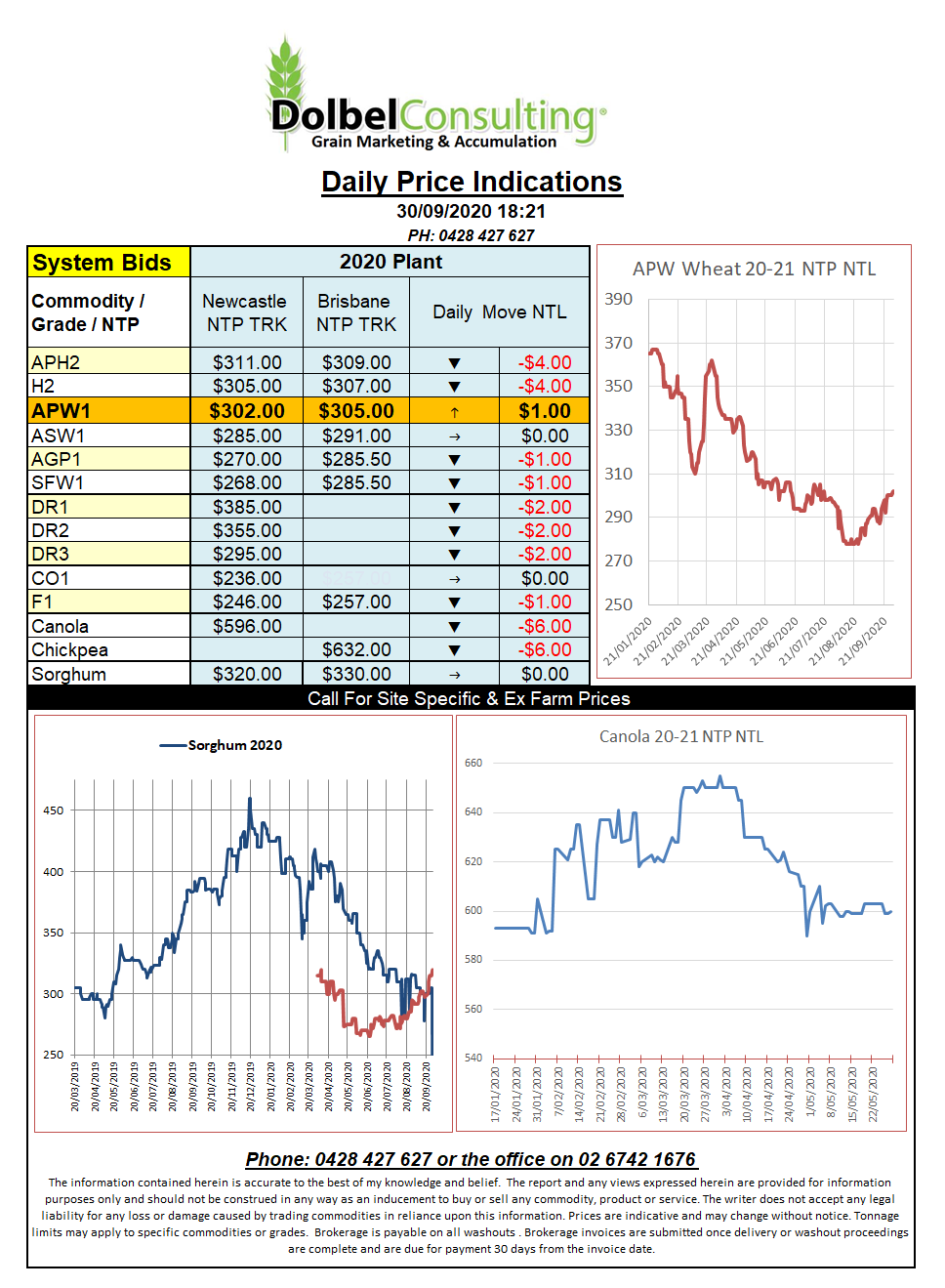 In the US corn, wheat and soybean futures all closed lower overnight. Interesting to note that the Platts APW FOB wheat contract at Chicago closed in the black with the Feb 21 slot us US$0.75 /t at US$251.75. This would roughly equate to about AUD$278 ex farm LPP for APW wheat. Looking at local cash bids for APW1 at the silo we see Gunnedah was bid at AUD$269.00, taken to a FOB value this would come in somewhere around US$238/t.
Thailand has announced another feed wheat tender. The tender looks for offers of about 73kt in November, 70kt in December and another 70kt in January. Their last purchase set the scene for increased values for SFW1 delivered port here, so we should keep a close eye on this tender result which closes Sept 30th. Tendered origins include most of the major exporters bar the USA.
End of month / quarter balancing is said to have been a feature in last night's global futures markets. We may need to wait until next week to see fundamentals take the wheel again. The reversal of the long HRW / short SRW spread at Chicago was a negative influence of HRW futures values. Overnight the USDA will release their stab at US quarterly stocks and wheat production, most punters are expecting a small increase.
Some rain in the 7 days forecast for Ukraine and parts of southern Russia were viewed as potentially bearish.