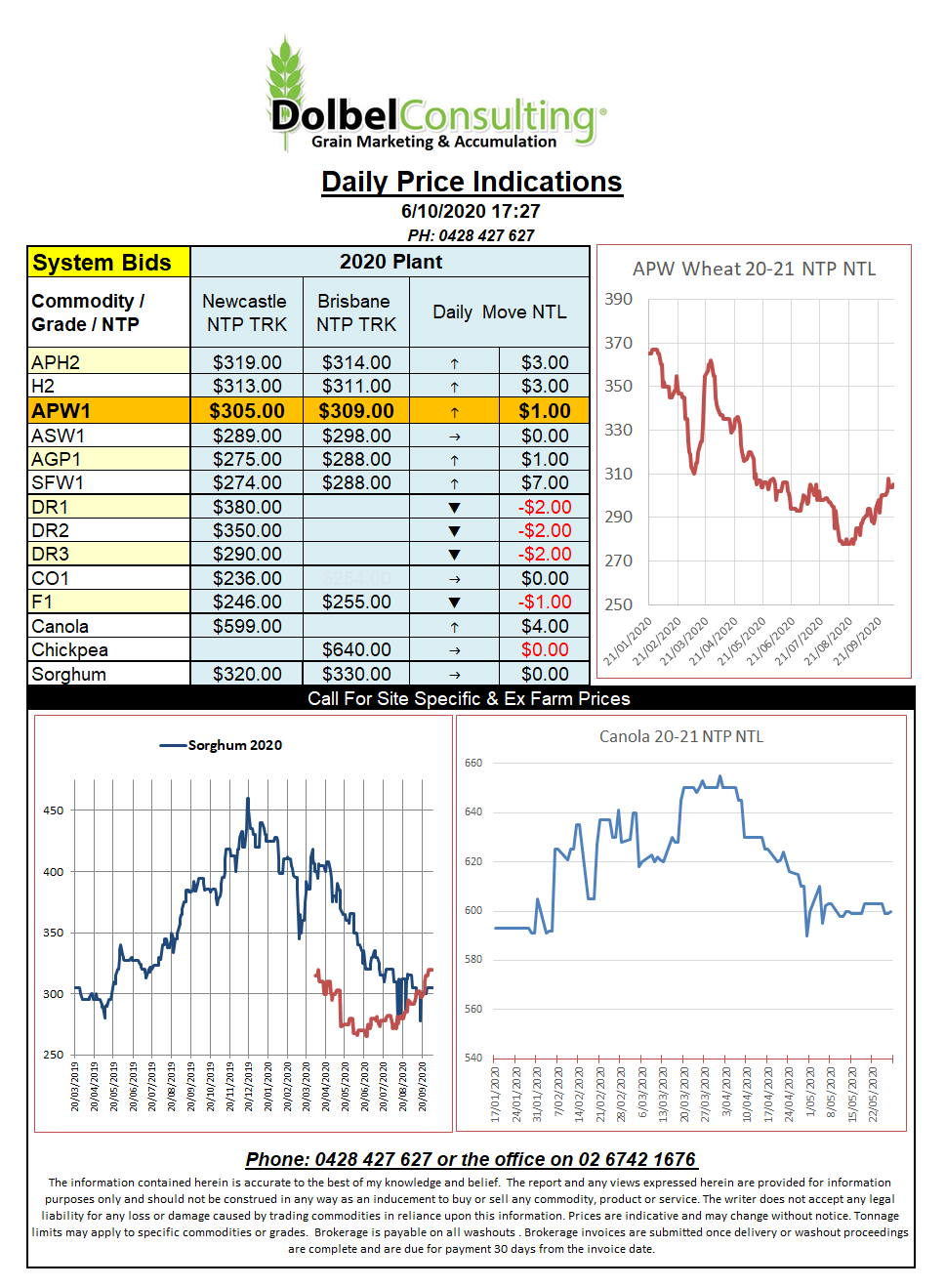 US wheat futures found support from global weather conditions and technical trade.
It's winter wheat sowing time in the northern hemisphere and conditions are not perfect. Parts of Europe, Russia, Ukraine and the USA all remain in less than ideal shape according to the punters. A quick look around the World Ag Weather website doesn't paint as gloomy a picture as those talking a long book might like to see but there are a few locations that could definitely do with a drink.
The 14 day analysis for Europe shows very few locations receiving less than their average for this time of year. North central Germany and eastern Romania are the worst of it while the Baltic states are also a little on the dry side. Parts of France, Poland and western Ukraine are actually a little wet if anything. Russia if definitely dry though with much of the central and southern black soil looking at less than half their average rainfall for this time of year. The USA is also drier than it would like to see across the HRW belt and the Ohio river valley.
Looking at China and it's the exact opposite. Much of central and southern China has seen upward of 400% of average rainfall for this time of year. Henan west to Ningxia has seen 100 – 200mm of rain in the last two weeks. This area is a major sorghum growing area. It has been a very wet season there this year with 90 day rainfall totals in some locations above 750mm.
Sorghum offers out of the USA pushed sharply higher last week with the Texas market bid at US$268 FOB. Using China as a destination this continues to indicate that Aussie port values could be as high as AUD$375 and still be competitive.