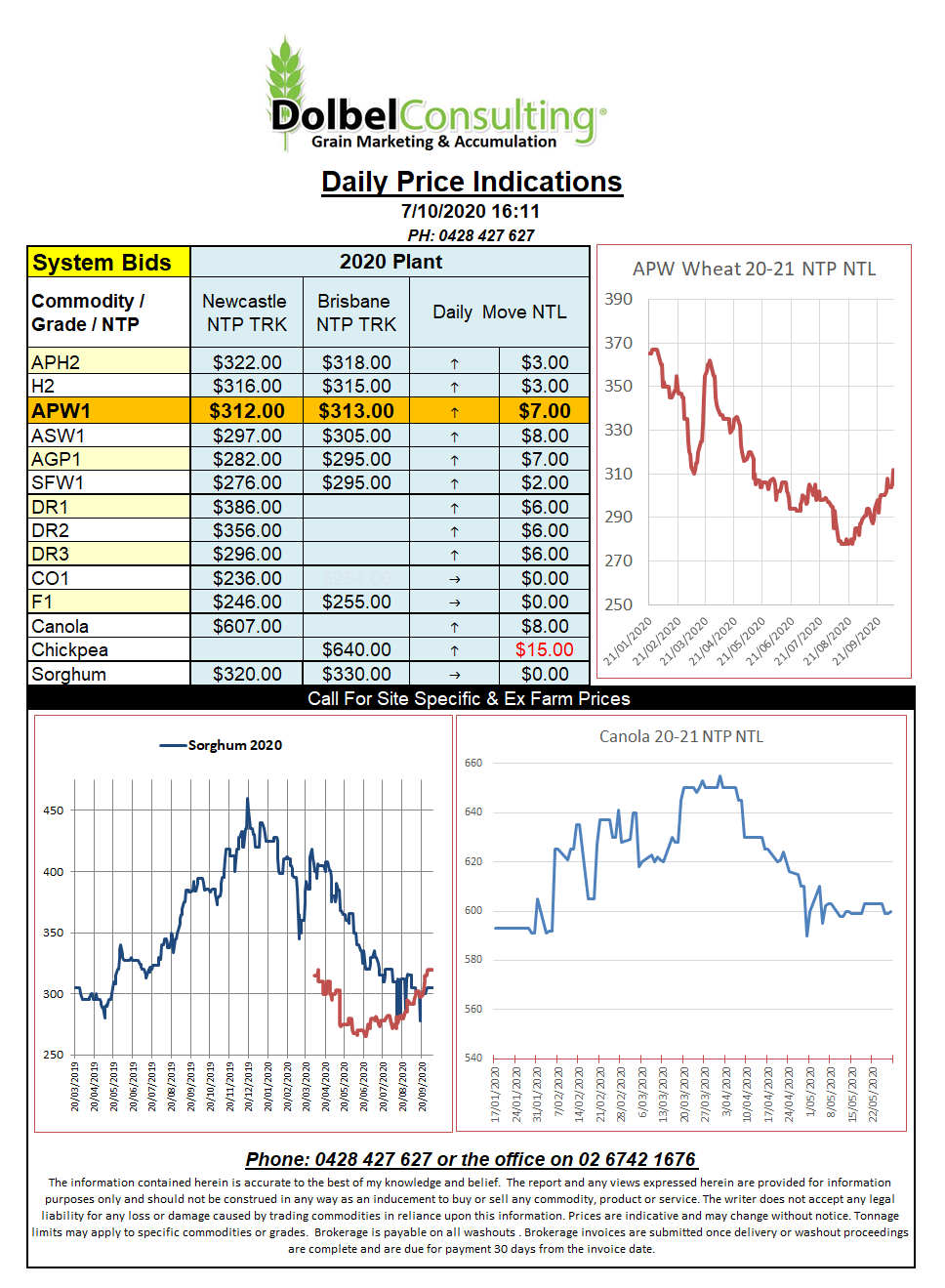 There are a few punters left scratching their heads after last night's rally in US grain futures. The underlying fundamentals are there, just, the market continues to grasp firmly to these fundamentals thus triggering technical trade as the session moves higher.
For wheat the dryness in the USA, Argentina and now Russia, from the outside, does look very supportive to prices. Argentina is probably the biggest concern considering the entire winter has been dry across the northern wheat belt and they are just weeks away from harvest. As for the USA and Russia autumn is a time for sowing and getting a crop established. A set back now is bad but a good spring can help recover some of the lost ground. So it's early days there, enjoy the spill over the punters create in our local prices.
There is also speculation that money is being "parked" in grain prior to the release of the US stimulus package. The delay in the release of this statement is creating a lot of volatility in Wall St.
Chicago soybean futures were sharply higher on the back of dry weather in Brazil. In south central and south east Brazil, the major soybean growing states, the start to the season has been poor. A lack of rain is resulting in a slow sowing pace and poor establishment for many. Mato Grasso accounts for about 30% of the Brazilian crop and recent rainfall there has been as low as 40% of the average.
The strength in soybeans spilled over into the canola and rapeseed market. ICE futures put on C$5.00 on the nearby while the Feb contract at Paris put on two euros. Combining the move in both these futures markets with the slightly weaker AUD could see local canola prices move $5.00 to $8.00 higher today.