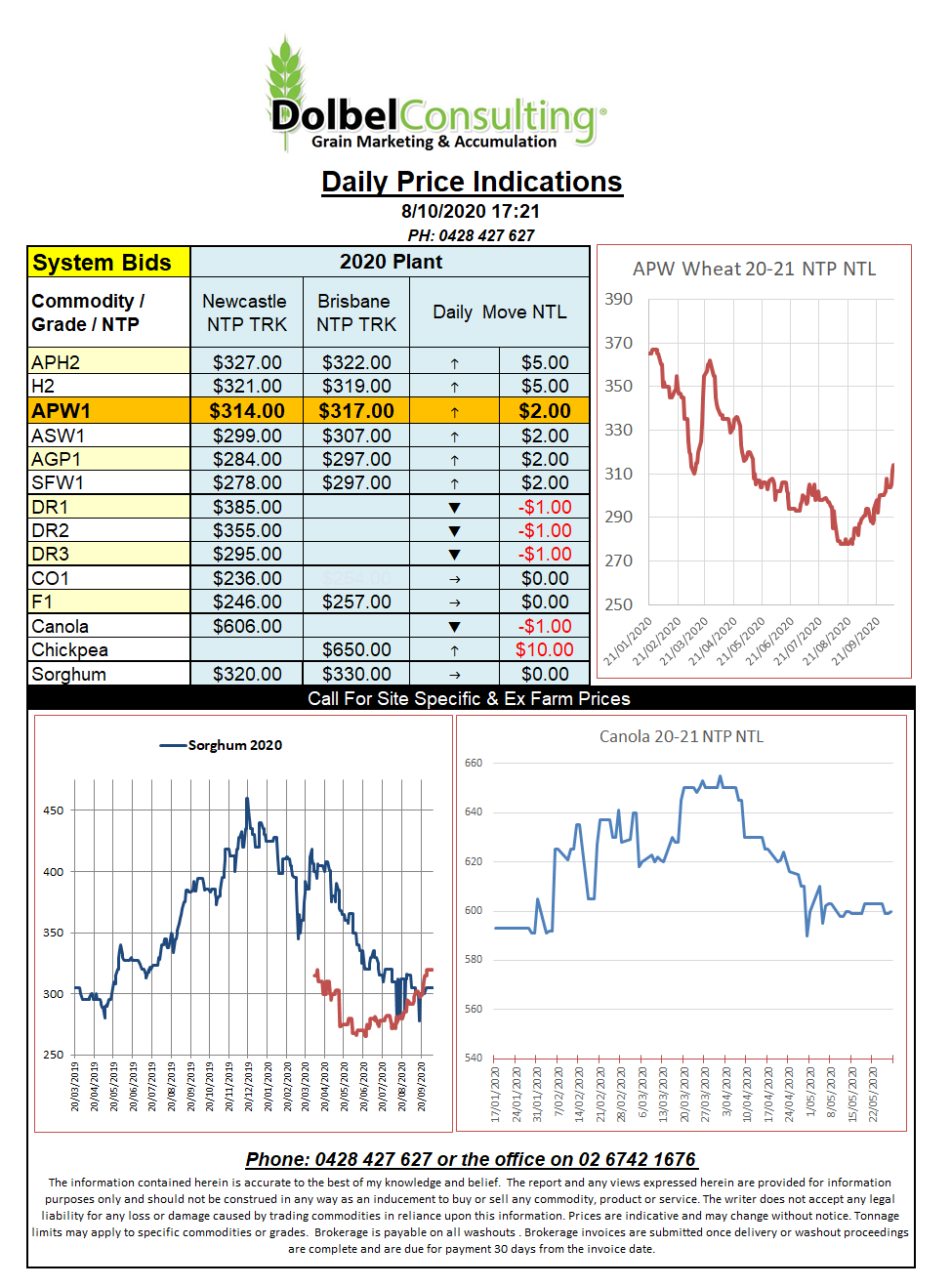 Technically speaking December SRW at Chicago is getting up there and is now overbought. Without some good fundamental backing at this level one would expect to see profit taking kick in fairly soon. With the value also above 600c/bu it may trigger a lot of grower selling in the states. It might be possible for some to argue that this rally is more US centric than global with dry weather across the US Midwest the key but conditions in Russia, Argentina and China are fuelling plenty of fundamental speculation too.
Next week's USDA WASDE report may offer a glimpse of what the officials think of Argentine wheat production but don't be surprised if moves in Australian production counter any reduction in Argentine supply.
Pakistan picked up 330kt of wheat at US$278.50 CFR in an attempt to curtail rising domestic prices. Production is down 1.4mt on earlier estimates, coming in at about 24.03mt. Beginning stocks at just 1.2mt were already back 50% from the previous year and with consumption estimated at about 25.6mt it was resulting in up to, or more than, 1mt of imports would be required to prevent carry over shrinking any further. This latest purchase is optional origin but is likely to be from Russia. On the back of an envelope it would equate to an Aussie port price close to AUD$325 which is right up there, so should be viewed as supportive of current values.
Talk of Russia introducing an export quota from January is also providing some underlying support and creating the thought that a little more action from the importers is on the cards during Q4 2020. HRW out of the US PNW was up 10c/bu on the bid side, DNS +11c.bu.