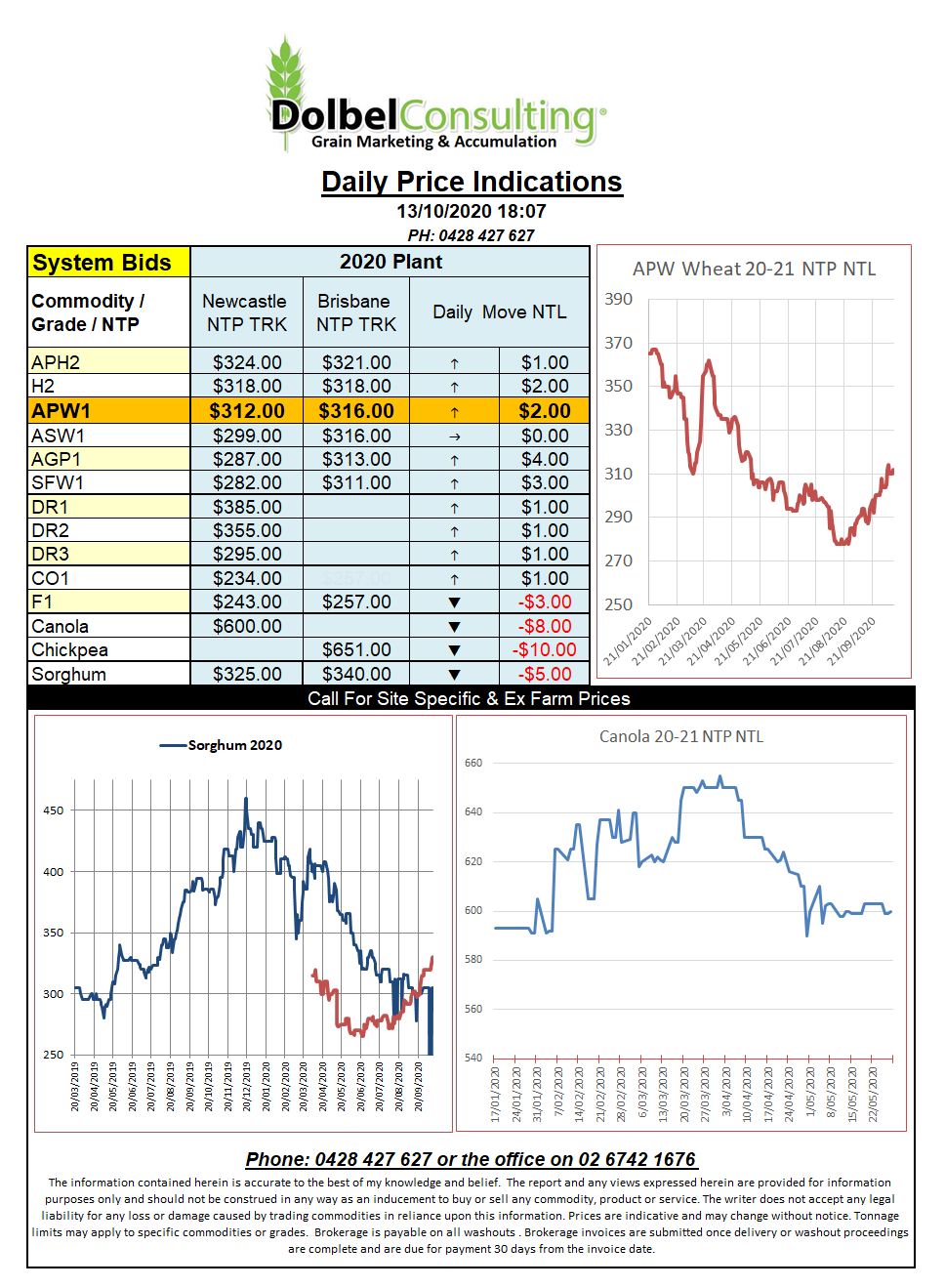 Chicago soybean futures weighed on the session as prices fell back off two year highs. With a 31.75c per bushel (AUD$16.20) loss on the nearby contract it will put pressure on canola values at the ICE and Paris. The Paris contract backed off E5.75 per tonne on the nearby which will undoubtedly pressure local values here today. Looking at a chart, the rally in US soybeans from about mid-August has been impressive and with the stochastic again overbought it's not surprising to see a little profit taking.
The news out of Argentina continues to be all bad, or good, depending who's book you are talking. Wheat area heavily impacted by the dry is said to be in excess of 130kha, that alone peels about half a million tonnes out of the forecast. We are now starting to see corn acreage pulled back too. Last year Argentina harvested around 50mt of corn. The latest forecast for this season is already lower at 47mt and without better rains between now and December when the second plant goes it this number may well fall further.
Weekend rainfall that was predicted for much of the dry Russian winter wheat regions around the Black Sea did not come true. World Ag Weather show rainfall was generally to the west across western Ukraine and Poland and west of Moscow. Much the Volga Valley has seen little to no rain in the last 30 days. It was already very dry around Rostov, this dry patch is a huge area and producers there are quickly running out of time to finish their winter wheat seeding program and get it established.