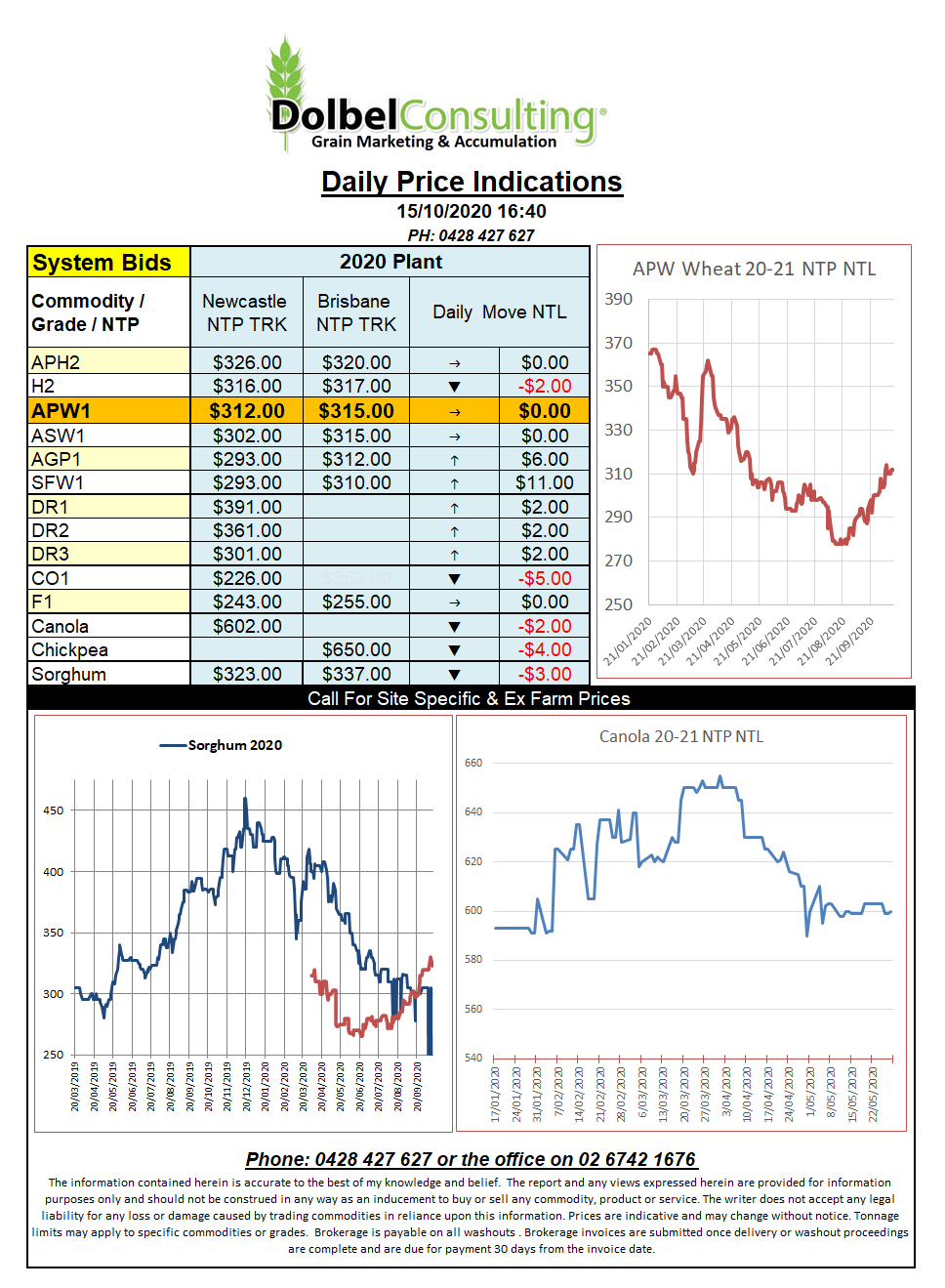 US grain futures were generally flat to firmer again overnight led higher by soybeans which found support from dry weather in Brazil. The delay at this end of the season in Brazil may in turn widen the window for business US soybeans have to move to China, potentially reducing US soybean ending stocks further.
Corn futures found support from speculation of increased export business with China. Confirmation of another US sale of 420kt of corn to China combined with reports that Chinese corn reserves are shrinking quickly after a very wet summer has most of the corn market fairly confident the seasonal lows are now well behind us. Record corn prices in China are tending to add fuel to the speculative fire. Our local sorghum prices are testament to where the export feed grain market might be heading. And here I was wondering why SRW futures were so much higher than HRW and SW, do I just sit back and wait for corn to overtake wheat values ???.
Money moved across from a weaker Wall St as the US gov failed to confirm any details around a pre-election COVID stimulus package.
Algeria picked up 600kt of milling wheat at about US$264 CFR. This tender was being watched closely as it also included Black Sea wheat as a point of origin. A new thing for Algeria who has traditionally acquired the majority of their wheat from France. Although the tender is complete Algeria do not make purchase details public. The speculators don't think that Black Sea wheat got a look in though after recent price rises. Canadian 1CWAD13 SW-Sask was bid at C$289.27 XF for Dec lift, roughly equal to DR1 @ AUD$409 Newcastle port.