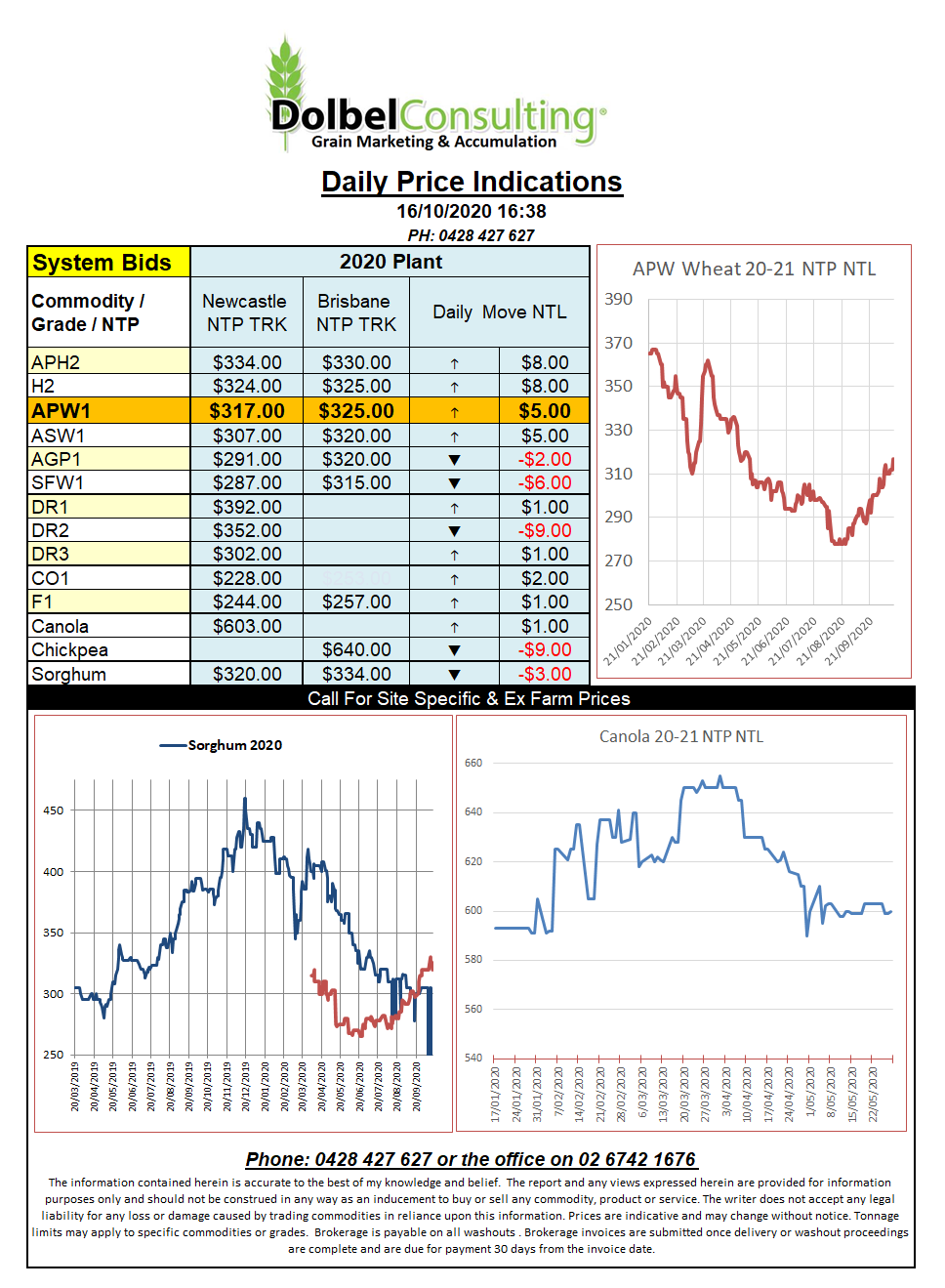 The punters came out hard and fast in the Chicago wheat market overnight. Volume in the December SRWW contract at Chicago was significantly up on the last three sessions.
Soft red winter wheat futures found support from dry weather in the USA, Russia and Argentina.
The sowing pace of winter wheat in both the USA and Russia wouldn't suggest a huge problem at present but the dry weather will create some establishment issues and rain will be needed early in the spring to compensate for the poor start.
Argentina on the other hand is towards the end of the wheat season. The northern part of the wheat producing regions, particularly northern Cordoba has done it tough all season. The Rosario Grains Exchange downgraded their production estimate again last night, now pegged at 17mt, back 1mt from last month's estimate. The exchange predicts that up to 1.5m acres of wheat is at risk of not being harvested.
Around 84% of the Russian winter crop is now sown. Further west in Ukraine the percentage sown is a little lower at about 65% complete. A quick look at world ag weather does show that Ukraine like Black Sea Russia has seen little rain in the last 7 – 14 days. The 7 day forecast isn't great either with just small amounts expected to fall across the very dry Rostov region and not much at all across eastern Ukraine.
Just to rub a bit of salt into the would the forecast for Argentina is for 25-50mm of rain, with the heavier falls across northern Cordoba, yep, where all the wheat is failing because it has been so dry, you gotta love farming.