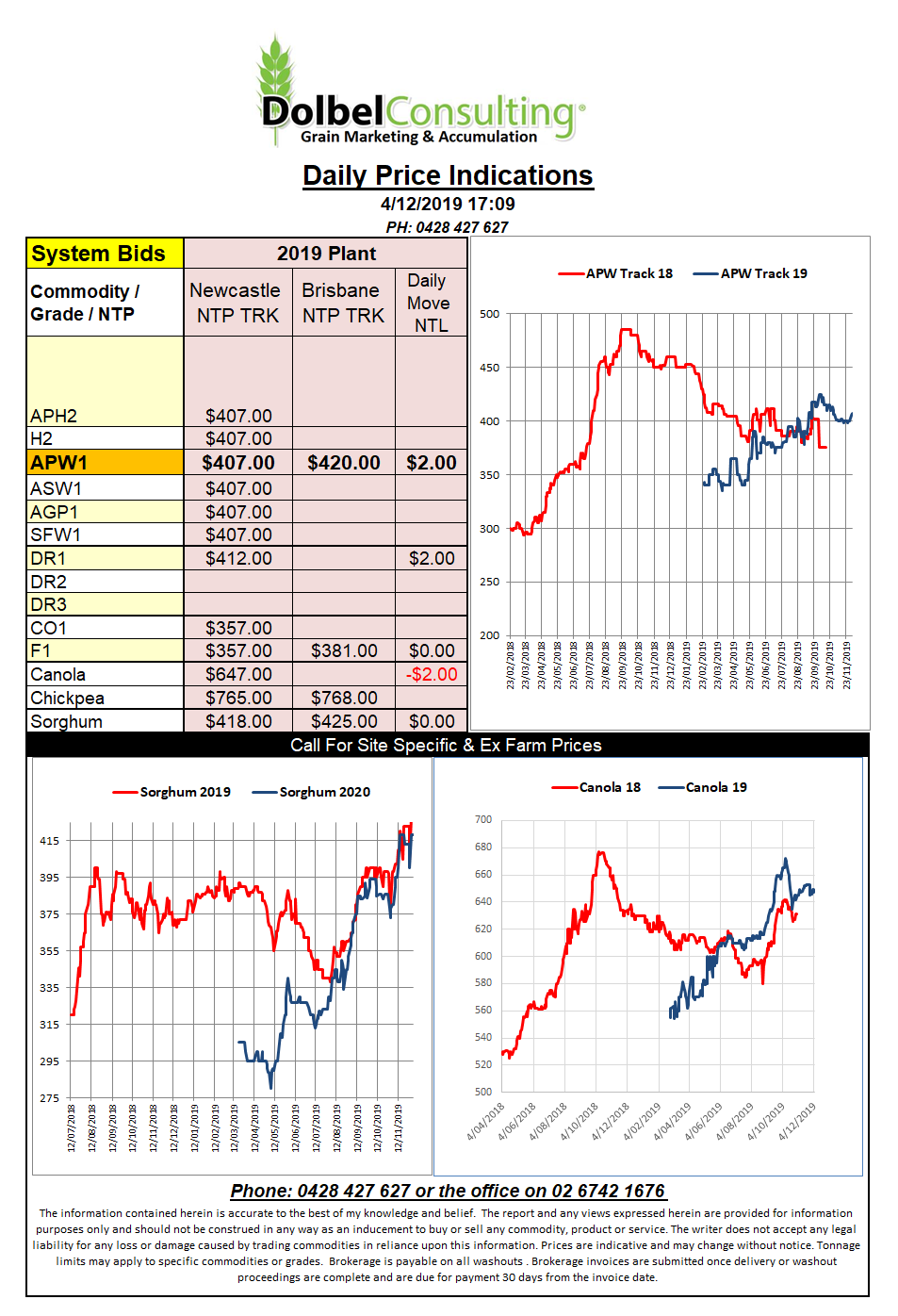 US grain futures concentrated on technical trade and thoughts that some of the wheat and soybeans left standing in northern fields may be abandoned. The weather issues in the US were nothing more than a slight hand brake as downside momentum picked up and corn, soybeans finished the session either side of unchanged.
Soft wheat futures at Chicago succumb to technical pressure and slipped a few cents while spring wheat futures gained a little on the back of the weather, both in the US and Australia.
Egypt picked up 295kt of Russian wheat at US$235.94 CFR for January delivery. This news although not confirming US wheat as a source may have also supported world wheat values as it was booked at slightly better values than the last tender. French wheat was in the mix but lost out to slightly higher execution costs. The increase in Russian values comes as internal values begin to climb. It's a two sided sword at present with wet conditions around the Azov Sea and very dry conditions across much of the Volga Valley where much of Russia's wheat is produced. This is resulting in wheat being held back off market.
Harvest weather across much of Argentina continues to be close to ideal with the last 14 days being a little dryer than average across the SE but wetter across the NE. Higher temperatures for much of the last week helped both wheat and establishment of summer crops.