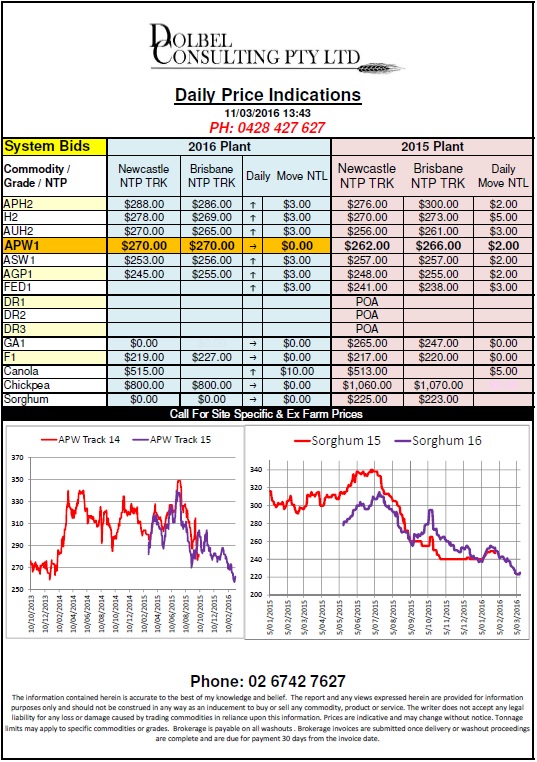 It might be time to remind the RBA that they were "happy" with the AUD at 72c, that's three and a half cents ago now and doing none of us any favours.
We have China in the red corner locking in its currency at a better than expected rate. This sent signals to the currency market that things maybe looking a little better than expected in middle earth.
The other shot in the arm came from Europe. What is it with these guys one day they are punching you in the face the next day they are handing you a lollipop. Remarks from the ECB along the lines of "we will continue with stimulus until we reach the desired 2% growth rate" also made the currency punters happy. Growth equals demand for building stuff, steel, if steel goes up, the AUD goes up, it's that simple.
During the US session wheat did initially move higher but was sold back lower and closed very close to yesterday's settlement values late in the session. Soybeans and corn, the two grains carrying the largest fund shorts, managed to close higher.
Funds are still short a massive 137,566 (18.7mt) contract in wheat, so any disruption to normal services will result in some potentially dramatic market moves in the midterm. HRW region in the US is mostly dry for the week ahead.