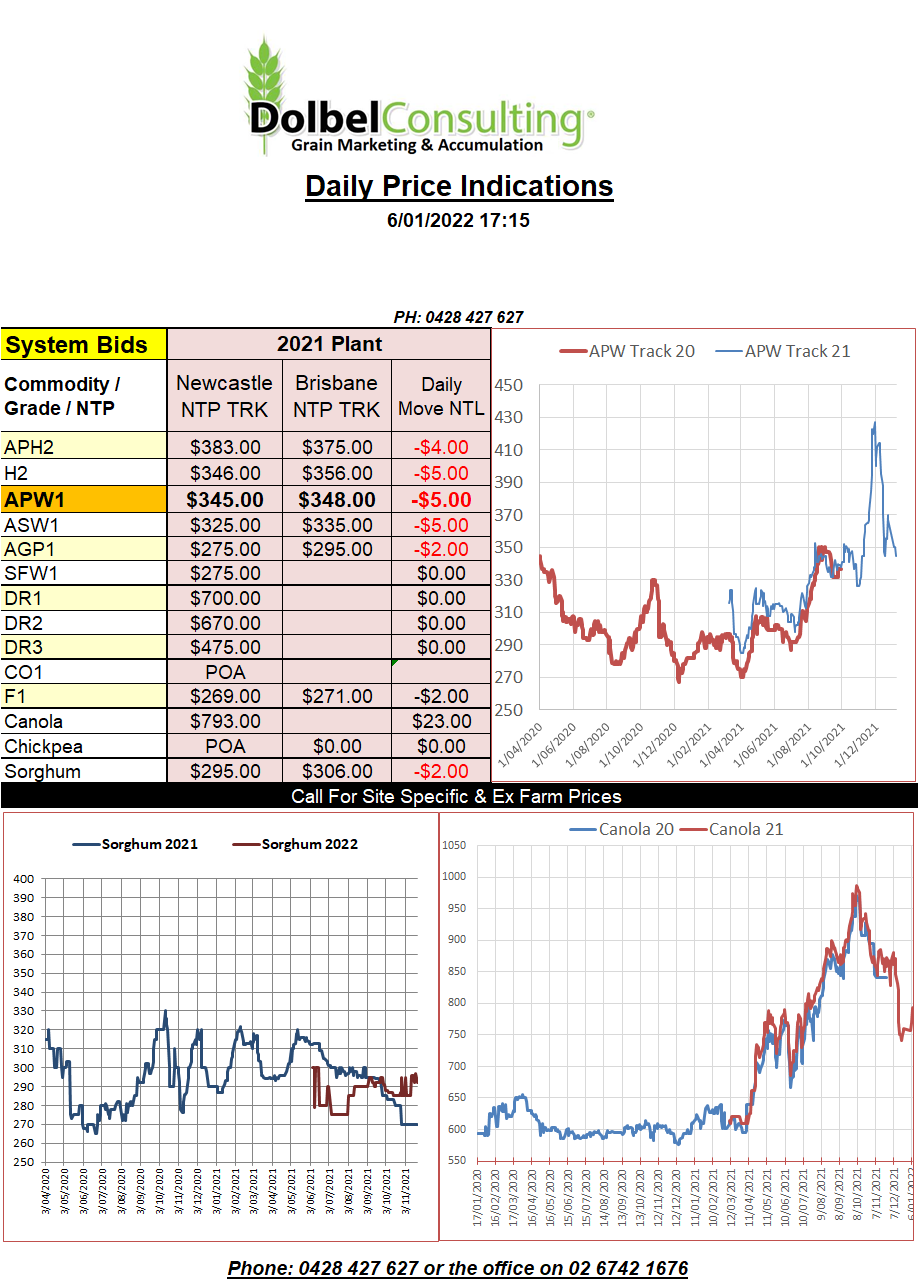 There was a little profit taking in Chicago wheat and corn futures overnight after yesterday's correction. The winter lower wheat rating in Kansas, and much of the US hard red winter wheat belt was quickly forgotten and higher grade wheat futures were sharply lower.
The trade keep highlighting that US wheat remains expensive at the FOB level, some say as much as US$80 above similar quality wheat offers out of Argentina.
US PNW offers into the Asian markets remain well above comparable Aussie grades as well but Aussie wheat is also priced below comparable grades out of almost every other exporter in the world too. Reports of big yields for Australian wheat and an increase in the official number for Argentine production helped the punters talk the wheat market lower.
Tunisia picked up 125kt of soft wheat, 75kt of feed barley and 75kt of durum overnight. Both wheat and barley numbers were said to be a little lower than their previous purchase while durum was a little more expensive. Hopefully I'll be able to get those prices to you this afternoon.
Jordan picked up 60kt of Romanian wheat at US$326 CFR. This stacks up well against current Ukraine offers at US$327.50 FOB.
Ukraine wheat already US$1.50 higher before adding frieght costs of roughly US$35.00. We may see Black Sea offer values contract a little in coming weeks.
Ukraine feed wheat is valued at roughly US$310, freight to Asia roughly US$58, C&F Asia US$368, Aussie port equiv AU$400+.