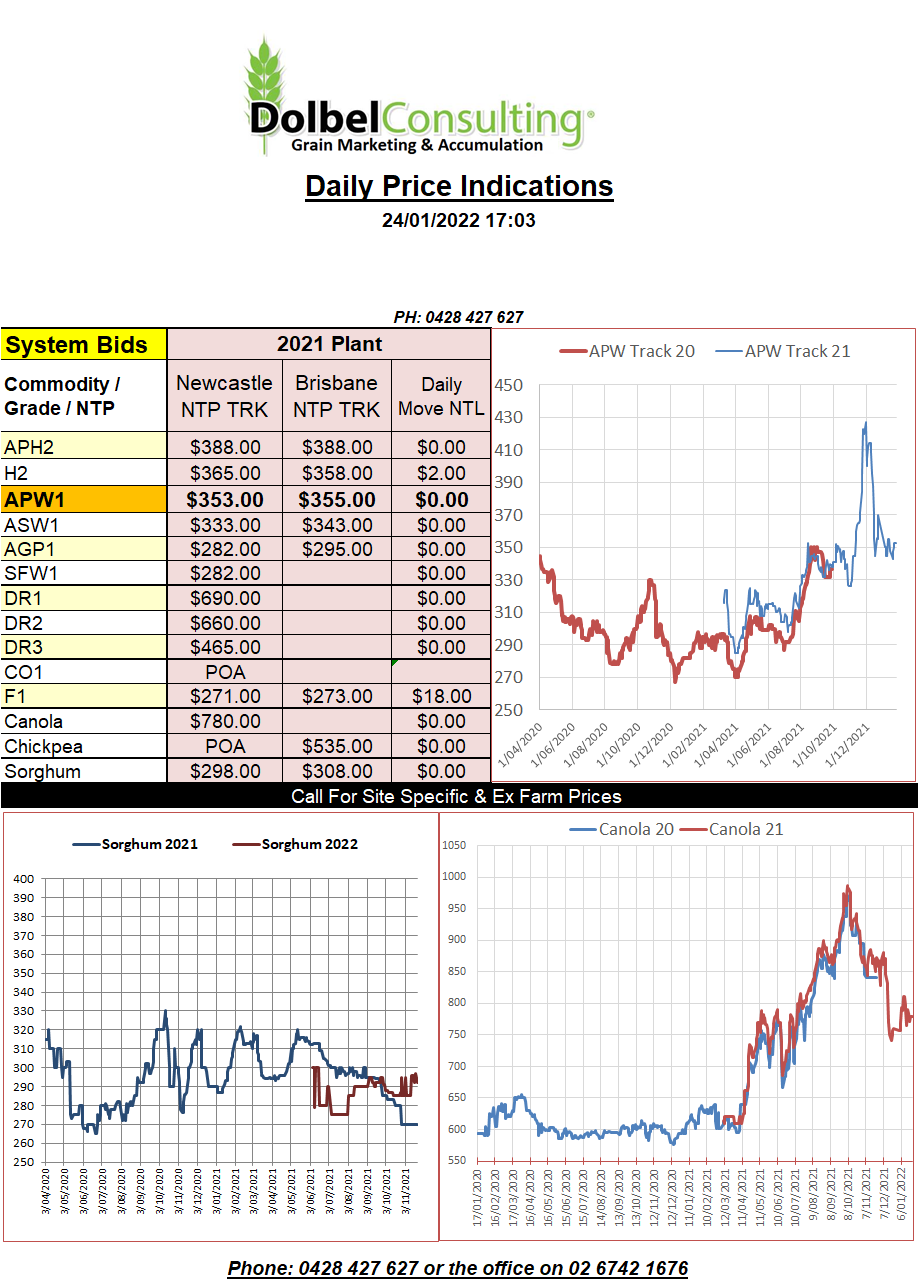 S.America is suffering some big extremes in weather due to La Nina at present. Farming country in the far south of Argentina, south of the Pampas, the Stroeder area and further south, saw around 180mm of rain over a 48 hour period this week. Flat farmland becoming an inland sea. The heavy rain persisted down the east coast of Argentina from the very south of the Pampas into Patagonia with very heavy rain along the Rio Negro flood plain.
Further north in Brazil the season is mixed, the south remaining fairly dry while the central and eastern districts are generally seeing average to slightly wetter than average conditions. These extremes continue to fuel volatility in the oilseeds market.
Iran picked up 180kt of milling wheat overnight. The cargo equating to three Panamax shipments.
Capesize vessel rates, those used for commodities like iron ore, continue to fall away dropping more than 25% during January. Panamax rates, those used mainly for grains, have remained flat during the same period.
China and the Philippines are both in the market for Australian feed wheat. This is good news for the Australian farmer, especially those in NSW where wet weather during harvest downgraded much of the wheat crop this year. Protein, test weight and screening were all very good but the falling number machine, locally known as the falling income machine, had another story to tell. Asian markets continue to purchase feed wheat from Australia. The latest round of tenders expected to be shipped in March / April.