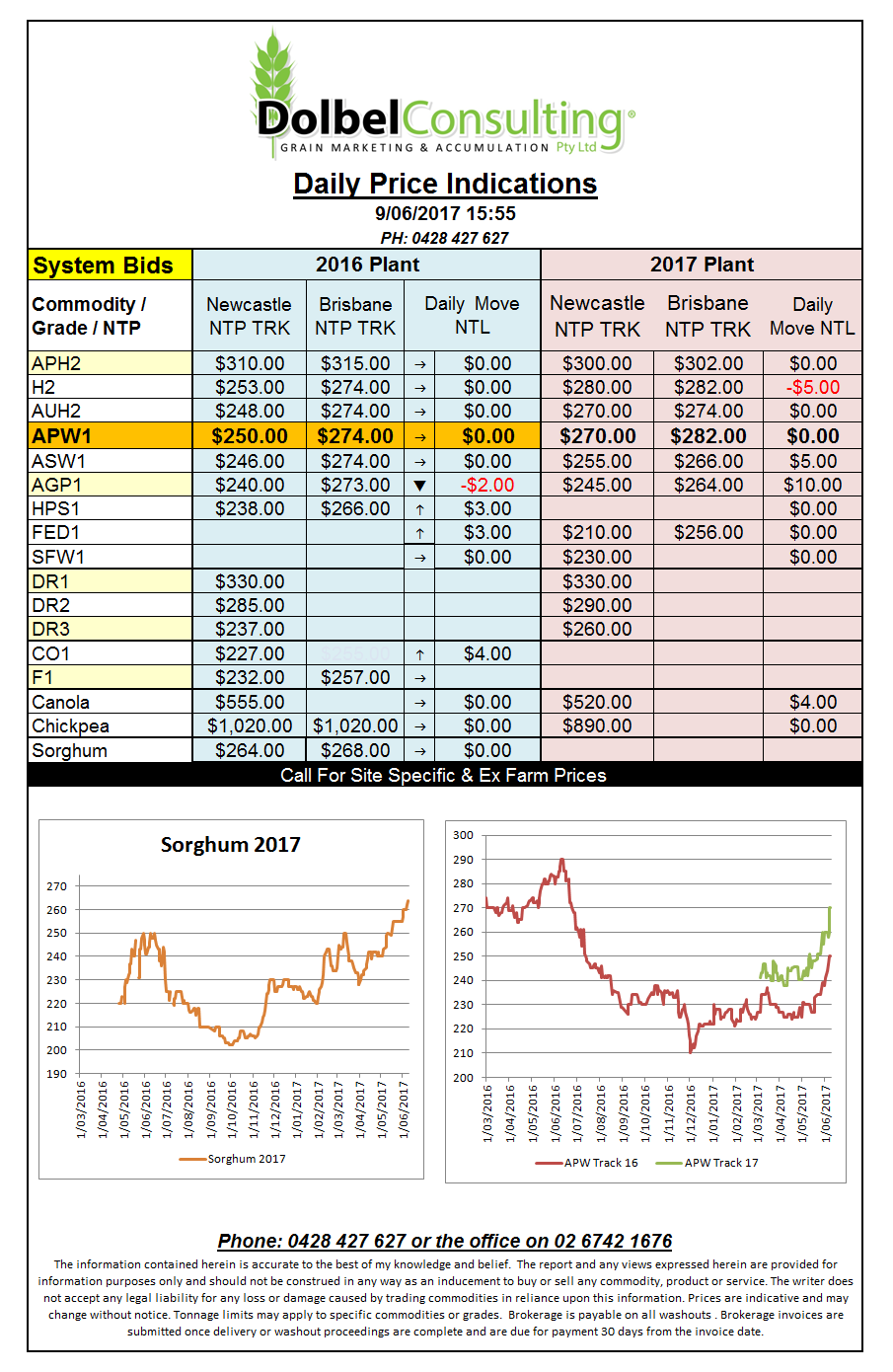 Things are getting dire in the Dakotas, I was reading a report yesterday that mentioned they had received little measurable rain over the last two weeks……  -_-  .. You forget just how dry Australia is compared to other parts of the world sometimes.
As you would expect with a drought on the horizon in the spring wheat belt the DNS contract lead the wheat complex higher. Nearby spring wheat futures at the MGEX closed above the $6.00 / bushel mark for the first time since July 9th 2015. At one stage the contract pushed as high as US$6.17 3/4 per bushel (AUD$300/t).
Weather models are lining up and suggesting temperatures for the next 5 days are likely to sit between 35C and 38C across much of North Dakota. The hot weather will engulf the western corn belt thus we see also support for corn and soybean futures. The lack of rain associated with the heat is what has the market spooked but MDA did come out late in the day suggesting there could be a few showers across NE Montana and NE N.Dakota. This area is actually the driest part of the US spring wheat belt at present so if the forecast is right we may well see this rally run out of steam early next week.
In S.Dakota conditions are not great with reports of farmers making hay out of winter wheat and contemplating the fate of their spring wheat.  The hot dry weather will assist the HRW harvest so keep an eye on quality & yield reports results. USDA WASDE is due out tonight.