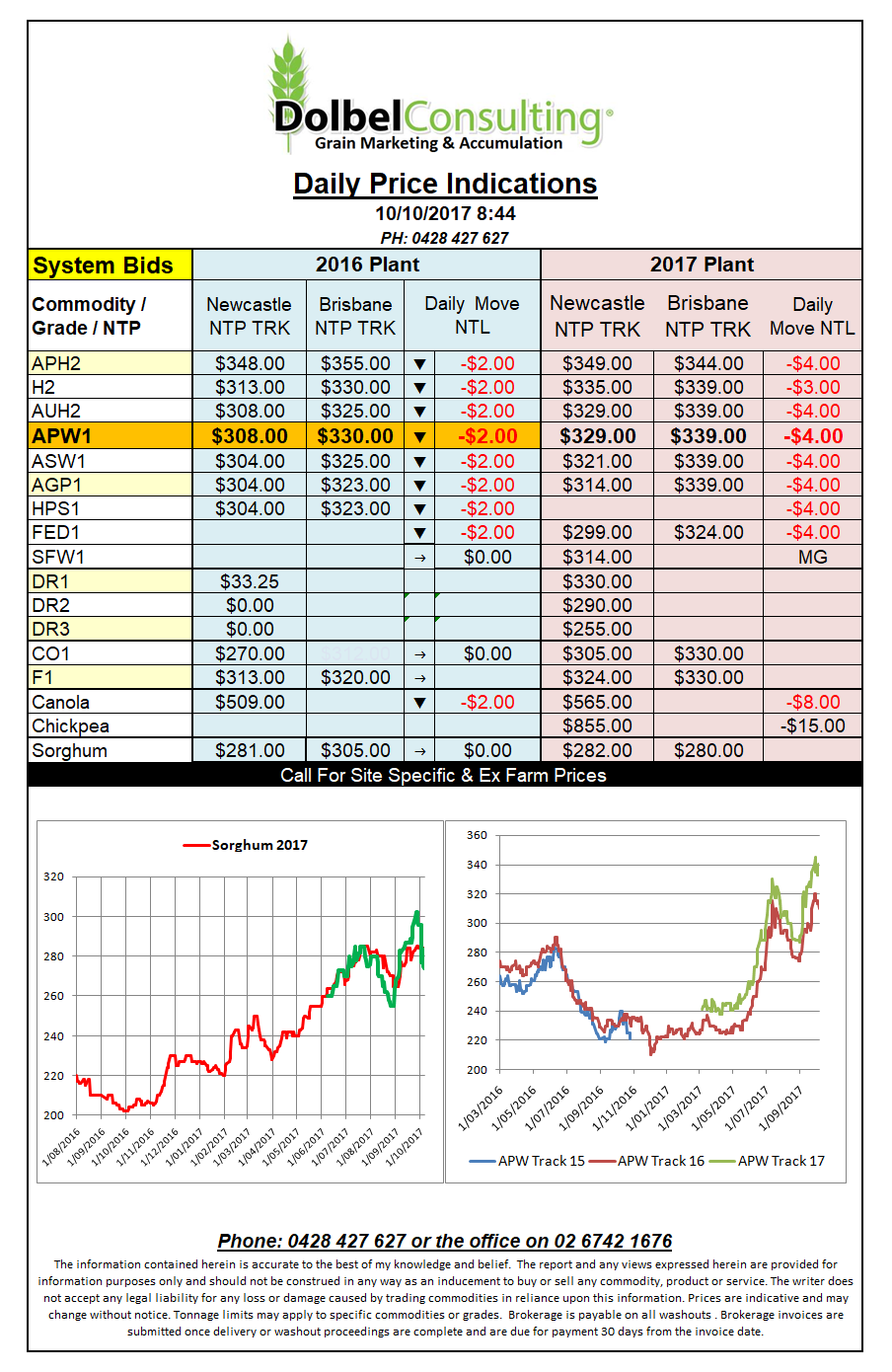 US grain futures were generally firmer across the board on Friday night. Spring wheat futures at Minneapolis were the champion with decent grains across all months. Soybeans underperformed if you were to take the wires as your guide. Dry weather in Brazil, US yields tapering off as the bean harvest moves into the later sown crops and good demand all point towards strong oilseed values but it appears the punters are happy with current values and closed the week out with futures up 4c last night and +16c (AUD$7.50) for the week.
The analyst struggled to explain the upside in MGEX wheat, even spread trade was working against the rally. Some assume it has more to do with conditions in Australia than in the US and when looking at how poor the US and Canadian spring wheat crops performed and that it is these grades that compete with the Aussie white wheat crop in NNSW / QLD than they may well be onto something.
Over in the Black Sea states we see dry weather pruning summer crop yields. Sunflower, corn and soybeans estimates are all falling. SovEcon reduced Russian sunnies by 1.1mt to 10.4mt, Ikar cut corn 1.5mt to 13.9mt, even the IGC cut estimates last week by 500kt to 15.2mt, all due to dry conditions. Southern and Eastern Ukraine appear driest at present. Winter crops were good though with average yields well above last year for both wheat and rapeseed.