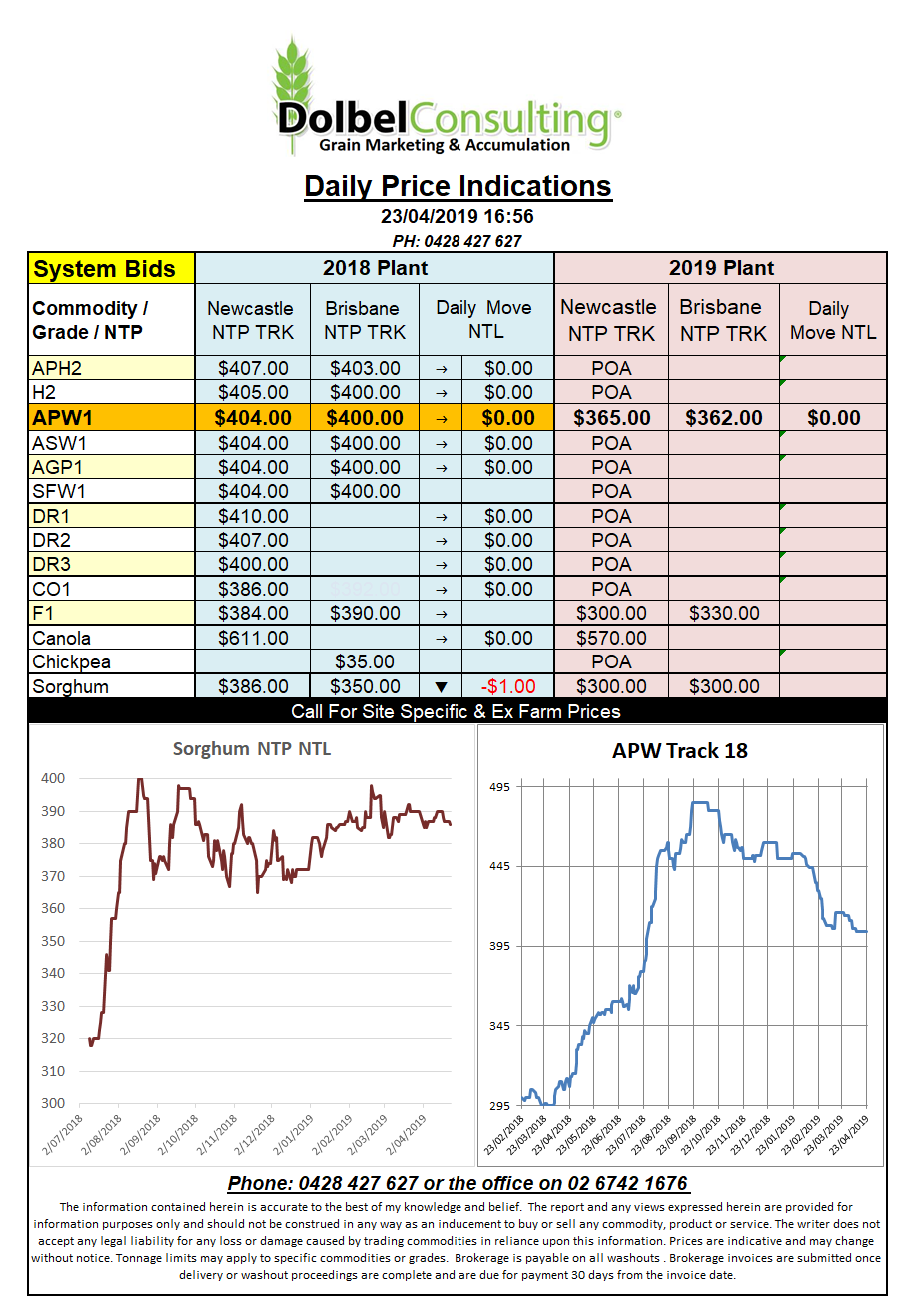 Wheat futures in the USA continued to tumble last night. Looking at the bigger picture there is plenty of wheat in the world and the way the weather in the northern hemisphere is currently shaping up there's not a lot of concern at present.
The USA winter wheat crop is in good shape and the weekly crop condition report is expected to confirm that. There's been some rain across parts of the Black Sea region that were a little dry. Europe is a little dry in places and this is starting to attract some attention. Big swaths of Germany, Poland and France will need to see some rain in the short term to sustain current crop ratings. The spring wheat regions of Kazakhstan will also need to see some follow up rain in the short term to keep their current production prospects alive.
It's early days yet but there are large areas of Saskatchewan that have also seen much less than average rainfall for this time of year. After the recent very cold weather across the US and Canadian spring wheat belt the consensus is that generally the producer is 1 – 2 weeks behind where they would like to be so at this stage the rainfall levels are not as much of an issue as actually getting the crop in the ground. Soil temperatures in western Canada vary between 2C and 5C at present with some fallow fields warmer. Ideally the producer would prefer to sow into soil warmer than 5C. The aim is to have the crop flowering prior to July.
Look for softer international values again today, possibly pulling WA export parity values lower.