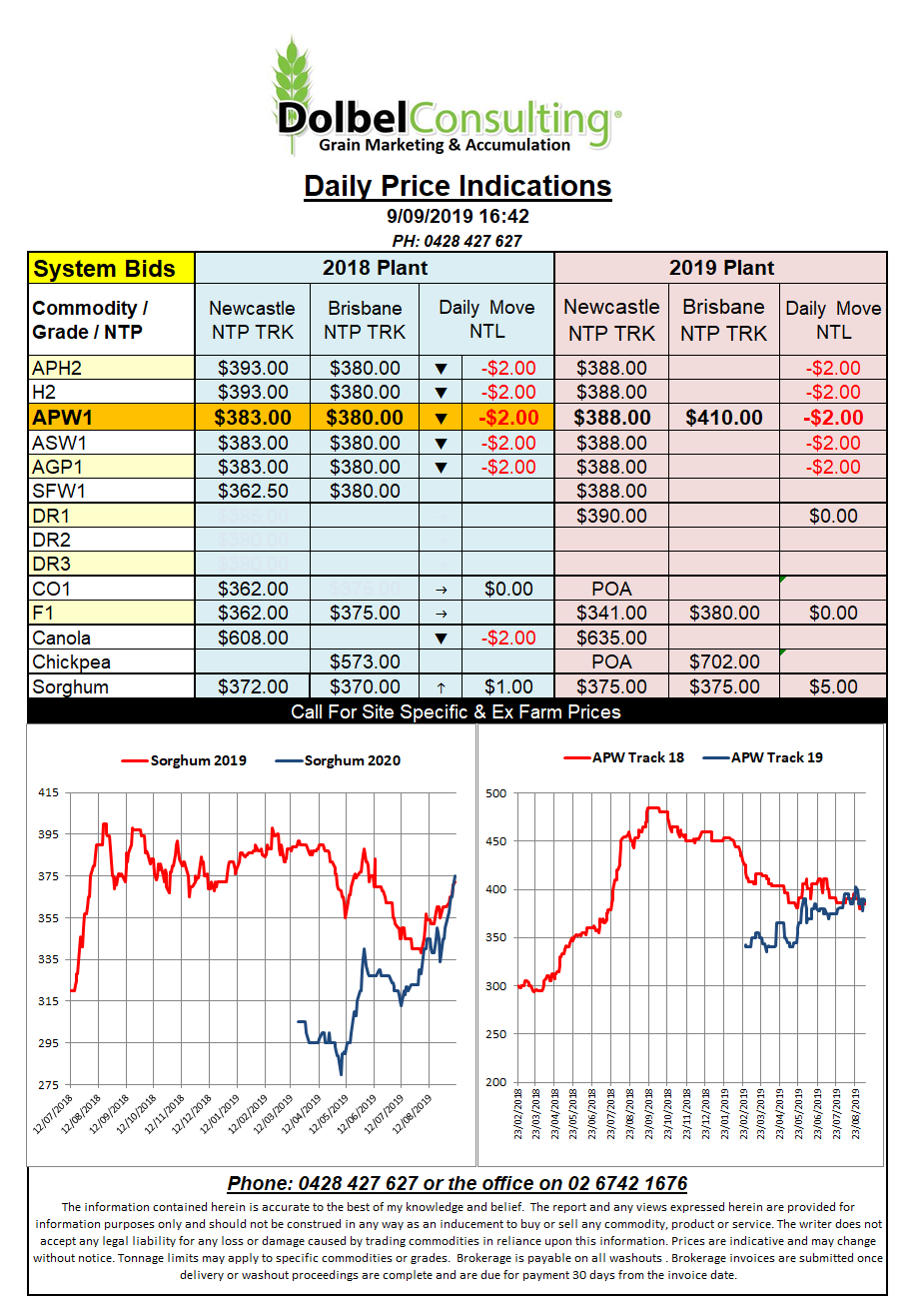 Canadian ending stock for wheat, although "low" were not as low as the punters expected. The number came in at 6.18mt versus a trade guess of 5.2mt. Canada had taken advantage of the poor Australian season and increased exports into Asian markets. Exports were up 6.9% year on year to 23mt. Canadian wheat found increased buying interest from, Indonesia and China.
This was not the case for canola though. China ceased buying Canadian canola resulting in ending stocks rising significantly year on year. At 3.9mt the Canadian canola ending stocks will be bigger than the entire Australia canola from in 2019.
Canadian barley stocks slipped to a record low of just 890kt thanks to a surge in export volume.
US grain futures were generally flat to softer, row crops being the weaker grains in the complex. Poor weekly exports from the USA hurt wheat early and technical selling, large world stocks and a lack of demand resulted in a bearish market. Weekly US wheat sales came in at just 312kt. Softer prices throughout the week did have the punters betting larger export numbers but Black Sea wheat remains very competitive into most major consumers. Cancellations of HRW did hurt US numbers.
Turkey must have thought that the results from the earlier wheat tender weren't too bad as they have tendered for another 250kt of milling wheat. The tender closed September 18th so there's plenty of time for wheat to fall in the meantime.