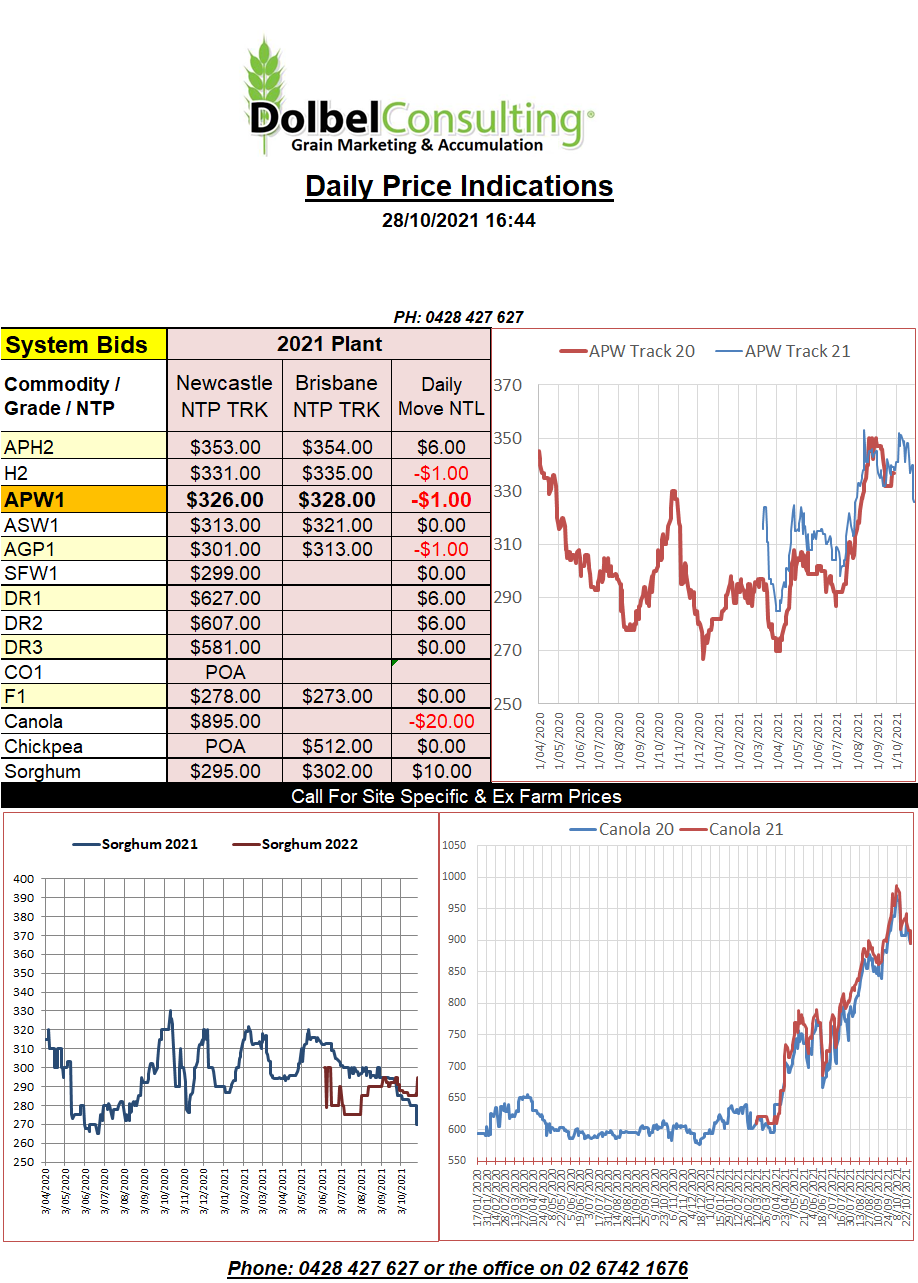 Wheat got a leg up from corn in the Chicago session overnight. Corn found fundamental support from a EIA data showing US ethanol production at a near all-time high, producing 19.93 million barrels (159ltr/barrel) last week. The US cash market for corn was mixed with basis bids anything from +15 to -8c/bu across Iowa.
Chicago wheat futures were dragged higher taking back most of the previous sessions losses.
The dollar continues to come under pressure to move higher as more talk of inflation creeps into the local and overseas markets. The Bank of Canada joined the RB's talking about potentially increasing rates towards the middle of next year. The UK are forecasting better growth in 2022, could it be worse ?
At home we see stronger commodity prices driving growth but most punters are still not convinced the RBA will push rates sharply higher in 2022. Some analyst are even convinced the AUD has more potential downside than upside from here given the countries reliance on iron ore exports as opposed to energy but they also fall short of suggesting anything but a flat rangebound AUD in the short term.
Egypt was said to have picked up 360kt of Black Sea wheat overnight at roughly US$359.94/t CFR.  Russia 180kt, Ukraine 120kt and Romania 60kt. Prices ranged from a low of US$356.50 C&F from Russia to a high of US$361.90C&F for Ukraine.