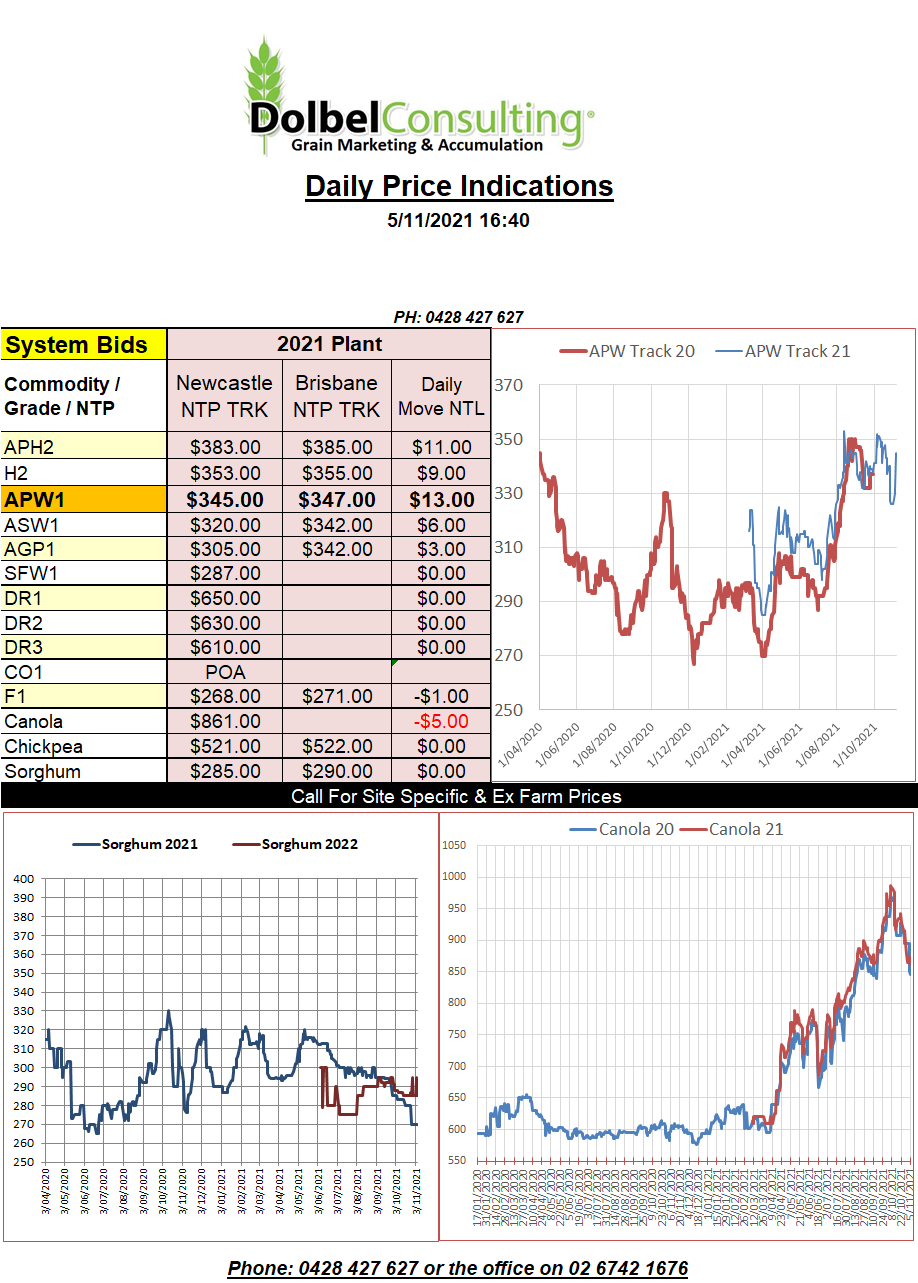 US futures were lower as traders look to "square up" a little prior to next week's WASDE report, continue to take profit and roll December futures contracts. The lower volume and liquidity at Minneapolis lead to significant pressure on both cash and futures for spring wheat. The decline in MGEX Dec spring wheat futures, down AUD$13.40, was reflected to a degree in cash bids for spring wheat out of SW Saskatchewan with a December pickup there averaging a cash bid of C$427.88 / tonne ex farm, back C$9.94 (AUD$10.77) on the day.
Weakness in outside markets also pressured grains. The Dow falling 131 pts and energy markets also pushing lower.
Weekly US corn sales were good at 1.22mt but didn't make an impression at Chicago. Weekly US soybean sales were also impressive at 1.9mt, once again the US futures market failed to respond to this data, instead focusing on what they thought the USDA would do in next week's WASDE report. The consensus among the punters appears to be higher corn and soybean production in the US.
Although US weekly wheat export sales were higher than pre report guesses, volume wasn't great. This opened up wheat to spill over pressure from selling in the corn and soybean pits.
Pakistan saw 4 offers in its tender for 90kt of milling wheat. Some media reports show offers around US$407.38 per tonne C&F. On the back of an envelope this would compare to something close to AUD$405 XF LPP, there are very few details available as yet though.