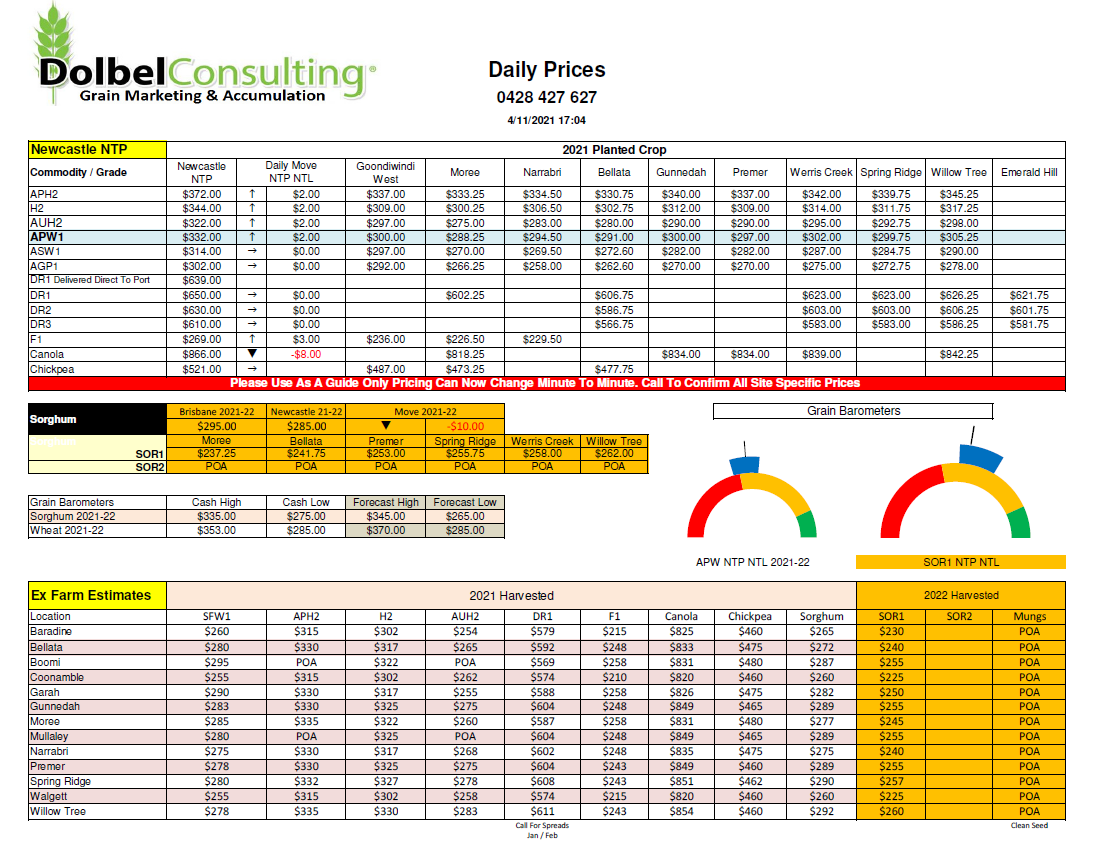 Profit taking in wheat futures at both the US and European exchanges saw futures values for wheat lower in overnight trade. With the December slot closing in on the punters those not looking to be executed would start to liquidate or roll their long position over November. This may continue to put a little pressure on futures in the short term.
As to the impact this has on cash prices, it is yet to be seen. For instance at the Minneapolis Grain Exchange spring wheat futures fell away 31.5c/bu (-AUD$15.52) while cash settled actually climbed 45c/bu (+AUD$22.17).
Cash bids for spring wheat across SE Saskatchewan were lower across the board for all months. The Jan / Feb slot falling C$11.60/t.
Durum values were generally stable with moves in currencies having more of an impact on price than any fundamental shift in grain value.
Jordan picked up 60kt of 12.5% milling wheat at US$374 C&F for first half of April delivery. This is an optional origin tender so didn't have a supply country tied to it. On the back of an envelope this would come back to an ex farm value of around AUD$350 ex farm C-LPP for a wheat with similar specs but worse milling characteristics than a H2 type wheat. Currently we are seeing H2 bid closer to $324 XF. So in theory Aussie wheat could participate in this tender if needed to. CHS was the seller, it will be interesting to see if they increase buying interest in milling grades as we move through Q1 next year. It may depend on just how much H2 wheat is around come Q1 too.
On Monday Chinese officials urged people to stockpile food in case of an emergency, interesting order to put out there.