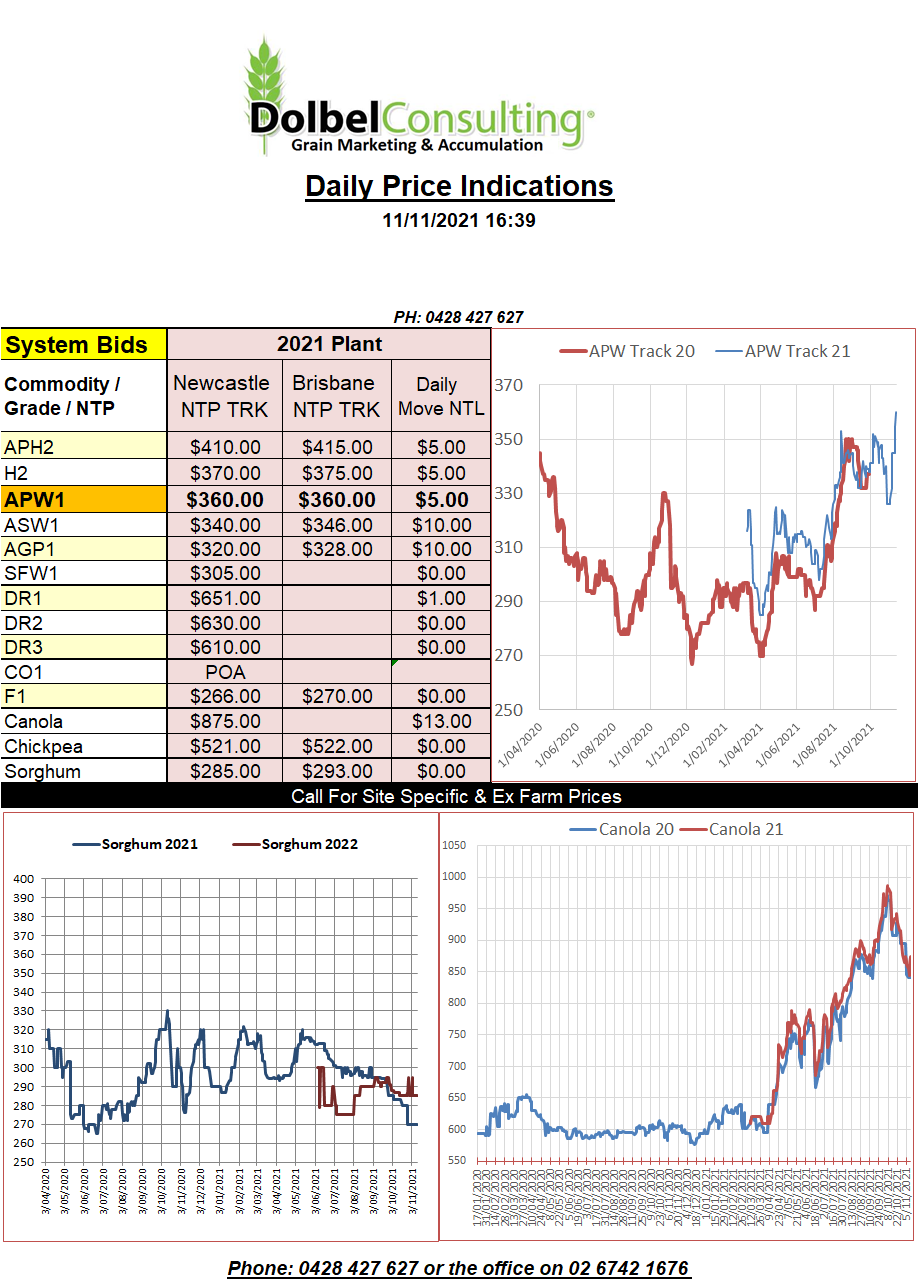 US corn, wheat and soybean futures were all higher.
Multiple international developments look likely to support higher wheat prices in the short to mid-term. Russia said they would introduce an export quota system for the January to June slot. There was also speculation that the weekly calculation used to determine the value of the Russian export duty may be adjusted if prices push above US$400. The current duty is set at US$69.90 per tonne. With Russian values currently closer to US$330 FOB we can only hope that this becomes an option.
The Russian export duty and possibly the new quota system are all in place to restrict exports and help keep a lid on surging domestic wheat prices.
The weather conditions in Australia are also getting some international attention. With Australian prime white wheat production possibly taking a hit over the next week importers such as Japan will need to keep a close eye on supply. With the US Pacific North West having its own issues with white wheat production this year thanks to drought, the last thing the market needs to see is lower Australian production or poor quality. We should continue to see prime grade white wheat values rise in the short term but the final price will be determined by what happens to the Australian crop over the next week.
Tunisia picked up 100kt of wheat and 75kt of barley overnight. Wheat was said to be priced between US$380.89 & US$385.60 / tonne C&F.