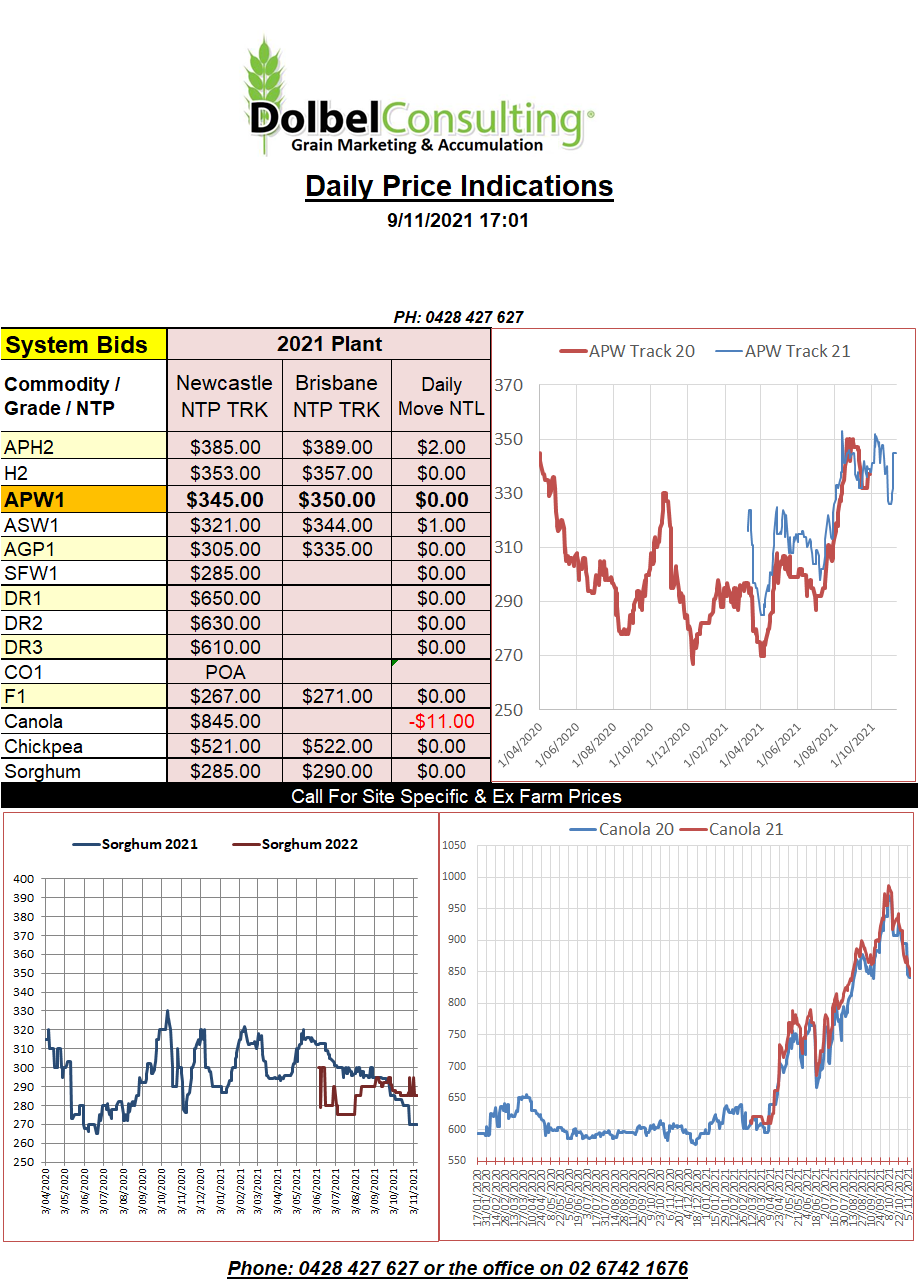 Corn and wheat futures in the US stabilised while soybean futures at Chicago slipped a little lower.
During October Chinese soybean imports slipped 41.2% from the same time during 2020. Importing 5.11mt this Oct vs 8.69mt last year.
China continued to chew through a poor winter crop with feed wheat still working into many rations. Recent heavy rain may further delay harvest of any late corn that is still in the field. There has been 30-60mm of rainfall across much of the Chinese corn producing regions in the north of the country over the last couple of weeks. Heavy rain was also recorded in the SE of China potentially having an impact on late plant and double crop rice supply. China recently advised people to stock up on food, this created panic buying in many locations. Over the weekend the Chinese government assured there was plenty of food and that panic buying wasn't necessary. Which one is it then ?
Joining the government back peddling is Ukraine. Initially projecting 6.66mha of winter wheat to be sown, they are now suggesting that dry conditions have indeed hindered winter wheat sowing and the area could now be around 8.5% lower than the 2020-21 crop which was estimated at 6.11ma. This is worth keeping an eye on, both in Ukraine and Russia but keep in mind that these wheat crops are usually made in the spring and a good spring can counter poor sowing conditions to a large degree.
There's a USDA WASDE report out tonight so don't expect too much to happen in marketing world today.