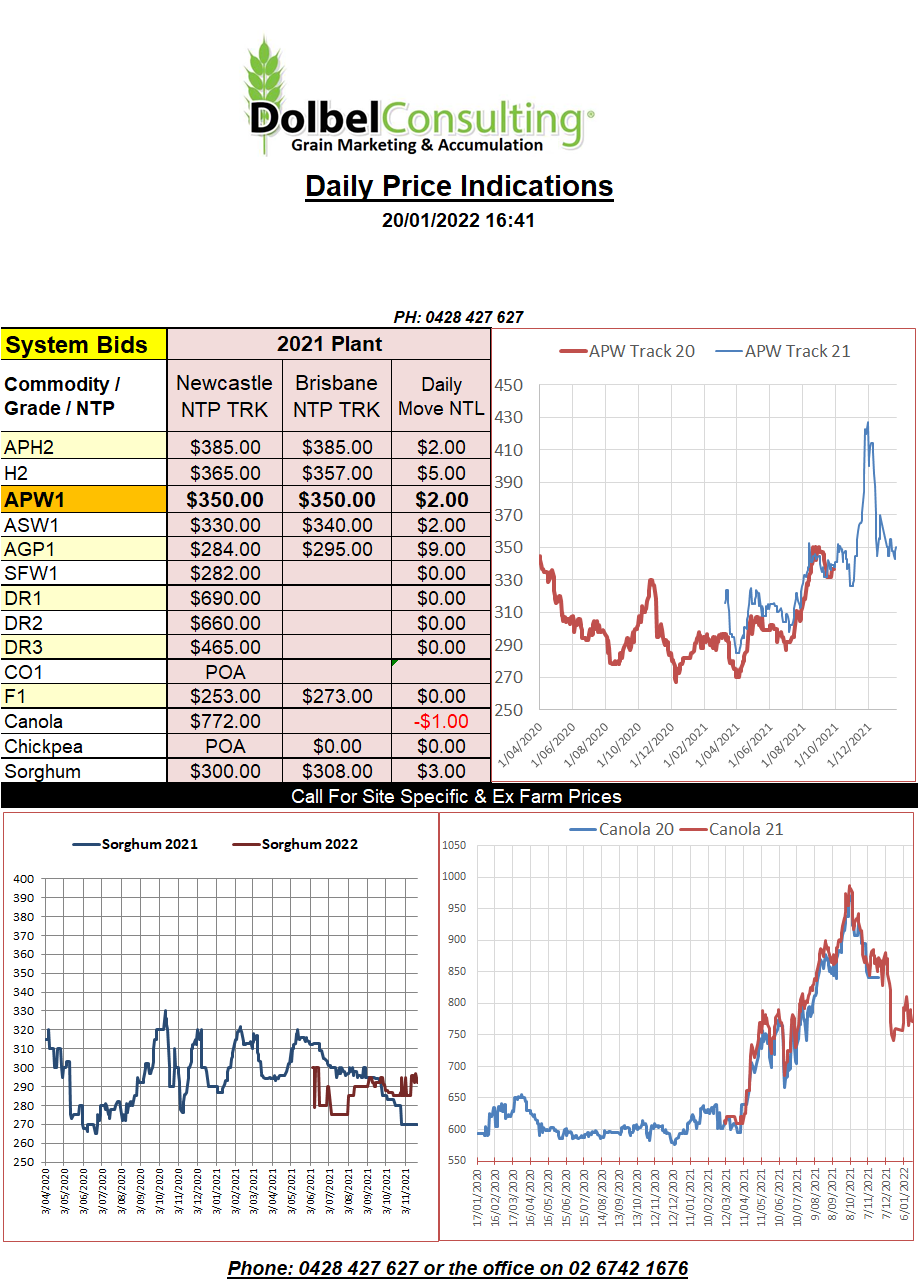 Sharp gains in US wheat futures for the second night in a row. Soft red winter wheat futures are now up US$14.23 / tonne since this time last week, hard red wheat futures up US$8.08 / tonne and Minneapolis spring wheat futures are up US$7.07 per tonne. So at this stage the US futures markets have taken back all of the decline from late last week plus some.
Locally premium wheat prices, on the track, did tend to track the decline in US wheat futures last week, while lower grades tended to run their own race. Hopefully this indicates that the higher grades should be able to post a recovery on the back of these moves in US values.
Fundamental support came in two forms, poor US production prospects for winter wheat in the HRW belt and a number of global tenders and purchases for old crop wheat. Turkey confirmed a tender for 335kt of 13.5% milling wheat and are said to have purchased at least 175kt of that tender at US$347.16 per tonne C&F. The trade expects to see additional tonnage and values applied to this tender over the next 24 hours.
It's not yet known if the sale / purchase includes grain already warehoused in Turkey. There was talk that some traders had been shipping Russian wheat to Turkey and warehousing it in anticipation of increased imports due to drought last year. The price indicates a slight decrease in value from their last tender back in December.
Iran was also back in the market, tendering for at least 60kt of European milling wheat with submissions closing on the 20th. Tender volume is nominal and may be more than 60kt per seller. Iran will be big importers this year after suffering through a 1/50 year drought in 2021.