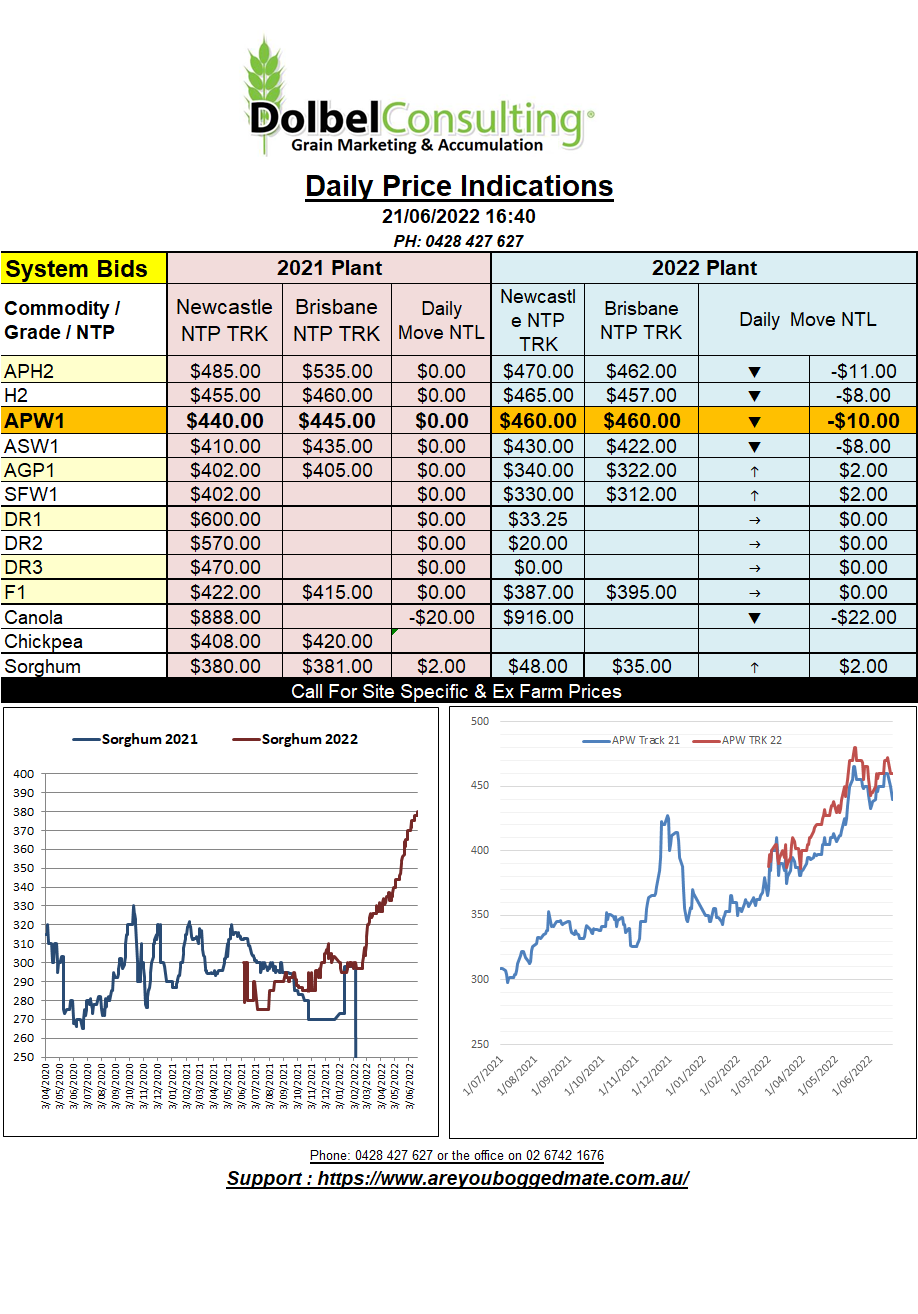 With the US markets closed for yet another long weekend, market information is a little thin this morning. Unfortunately, the markets that did trade overnight are not sending a positive signal this morning.
Both ICE canola futures and Paris rapeseed futures were sharply lower. The Winnipeg market has shed over C$50 in the last two sessions.
Cash bids out of SE Saskatchewan were even worse, the nearby cash market ex farm was down on average C$38 and the outer months, for the new crop, were no better. An October lift priced at C$933.44 ex farm, back C$37.70 from Friday.
Good rainfall across the major canola regions of Canada and the prospect of more rain to come is having a major influence on the ICE contract.
Currency will go a little way to buffering the fall in AUD terms, the move in relation to the CAD is only worth about AUD$1.43. The loss in AUD terms when compared to the fall in Paris Feb 23 futures is closer to negative AUD$33.64.
Milling wheat futures at Paris were also lower, the nearby and Dec 22 back E3.25 and the March 23 back E4.25 per tonne. Temperatures are expected to be much lower in Europe this week. The 7 days rainfall outlook has also improved, with falls of 25 – 60mm possible for much of central France. The rain most likely helping spring sown crops. The recent heatwave, although not ideal for wheat, comes at a time when most wheat crops in France are turning anyway. The latest of crops potentially seeing some yield reduction, early crops getting pushed to maturity.
The wheat market continues to see plenty of supportive news to counter the small improvements being seen for some parts of Europe and Canada though. Drought in Argentina, reduced yields in Europe and much of N.Africa and the ongoing war between Russia and Ukraine are still major issues.