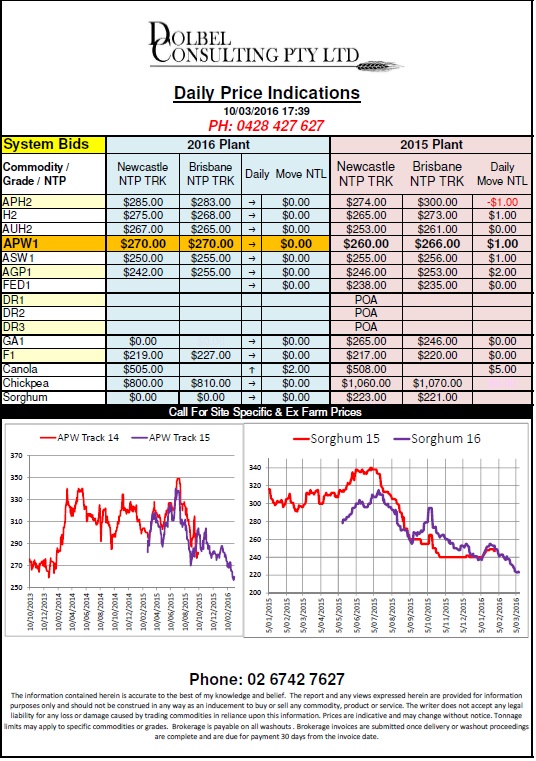 It's seven session in a row for US wheat futures, yep, for the last seven days CBOT wheat has closed higher than the previous days settlement. Since last Tuesday soft wheat is up 33c.bu on the nearby contract, that's...
Read More: Prices: 10/3/16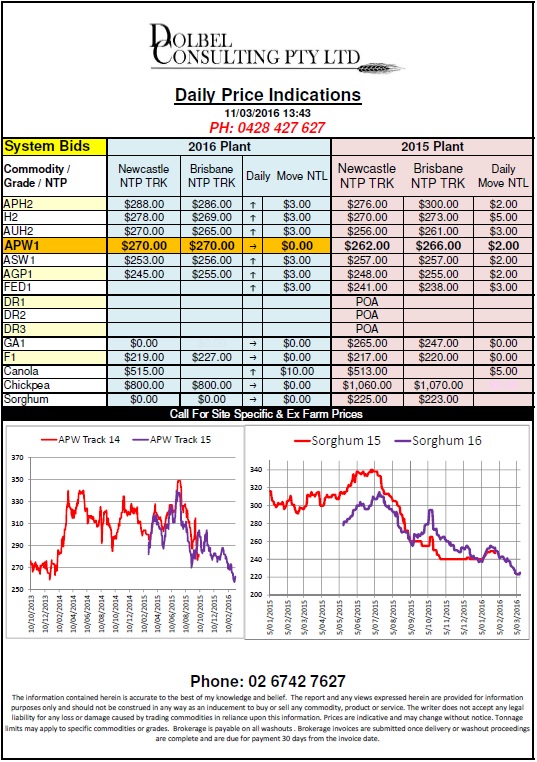 It might be time to remind the RBA that they were "happy" with the AUD at 72c, that's three and a half cents ago now and doing none of us any favours. We have China in the red corner...
Read More: Prices 11/3/16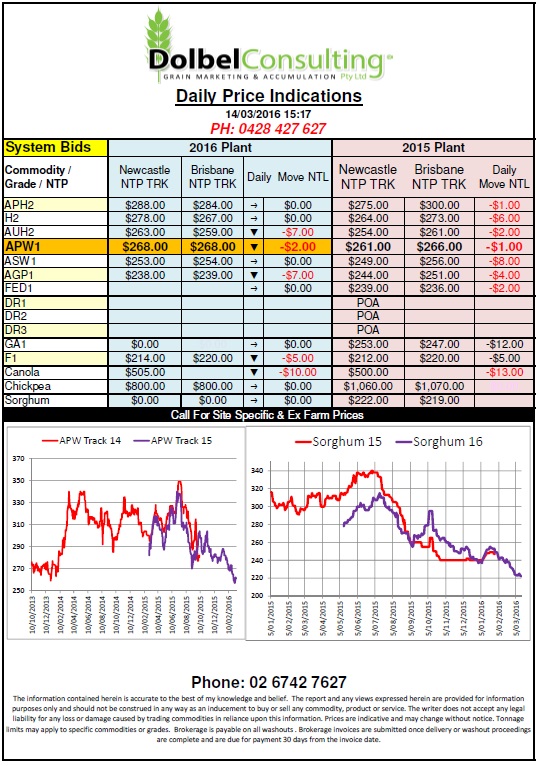 Public holiday's in both SA and Victoria didn't help the cause any today. There were a number of traders simply out of the market today. Considering most head offices are in Melbourne these days we may as well had...
Read More: Prices: 14/3/16
F.A.Q.
Lorem ipsum
Dolor sit amte
Lorem ipsum
Dolor sit amte
Lorem ipsum
Dolor sit amte
Lorem ipsum
Dolor sit amte