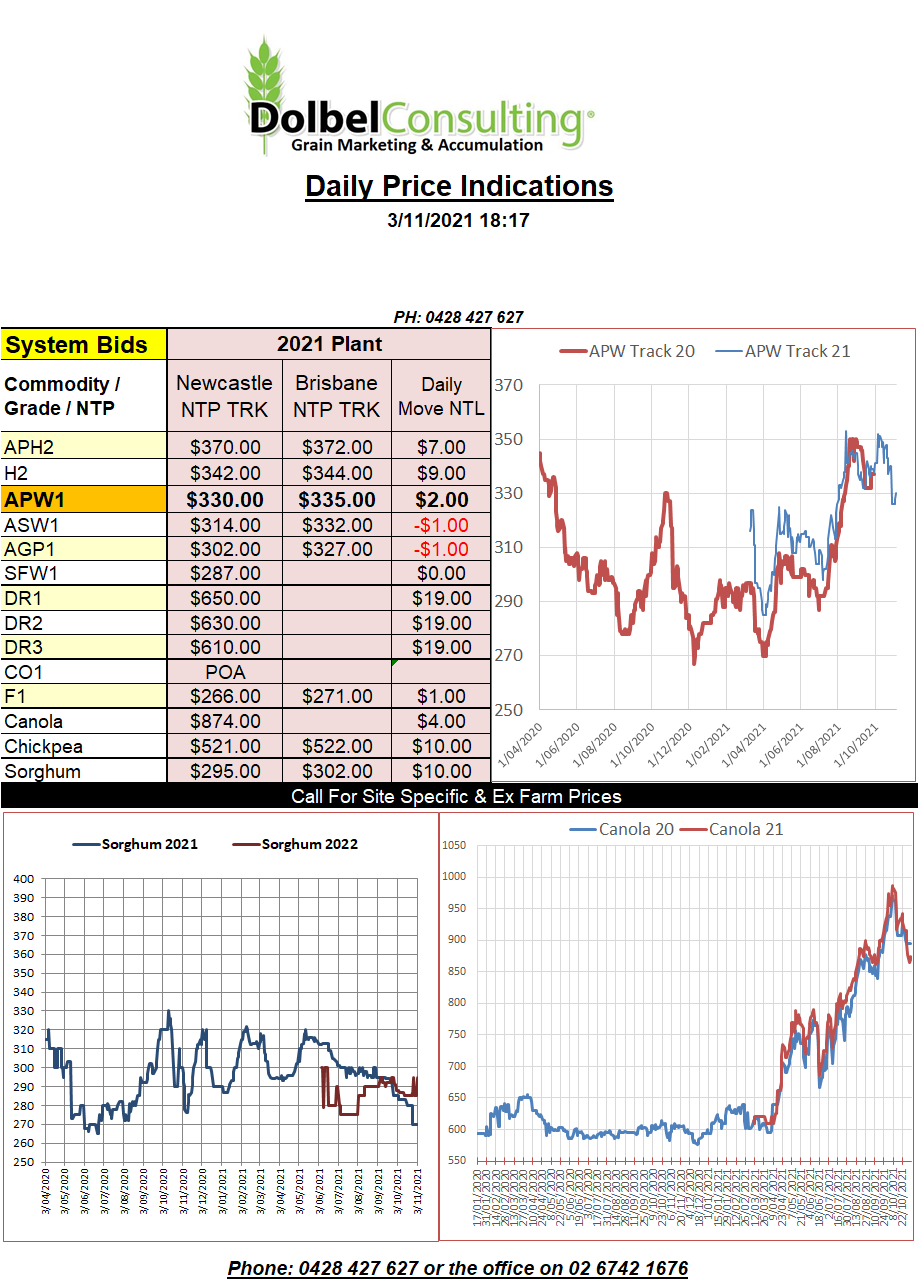 It appeared to be a sell wheat and corn and buy soybeans at Chicago last night. After a few good rallies in both wheat and corn in recent days there appeared to be some profit taking on the back of a big Australian wheat crop and poor US wheat export sales. Corn found no support from continued harvest delays in the US and followed wheat lower.
Looking at the weather map for Australia could lead one to speculate that in a couple of weeks the wheat crop may not be as big as it is expected to be today.
The expectation of bumper crops in Australia and Argentina are somewhat countered by the poor sowing pace and dry establishment of winter wheat in parts of Ukraine and Russia.
Black Sea wheat values continue to rise. Russian export taxes are helping Russian wheat supplies domestically but a tightening global S&D scenario for wheat is also seeing good export demand for Black Sea wheat. Does Russia continue to raise export tariffs to slow the flow of grain out of the country, inflating Black Sea prices further and why not.
Early this week Egypt paid US$332.33 FOB so about US$364.26 C&F for 180kt of Russian milling wheat. On the back of an envelope this would work back to an ex farm value here on the plains of something close to AUD$346, compared to local cash bids closer to $325 XF.
Wheat basis, like canola basis, reached a new low this week as harvest attempts to start in NNSW.