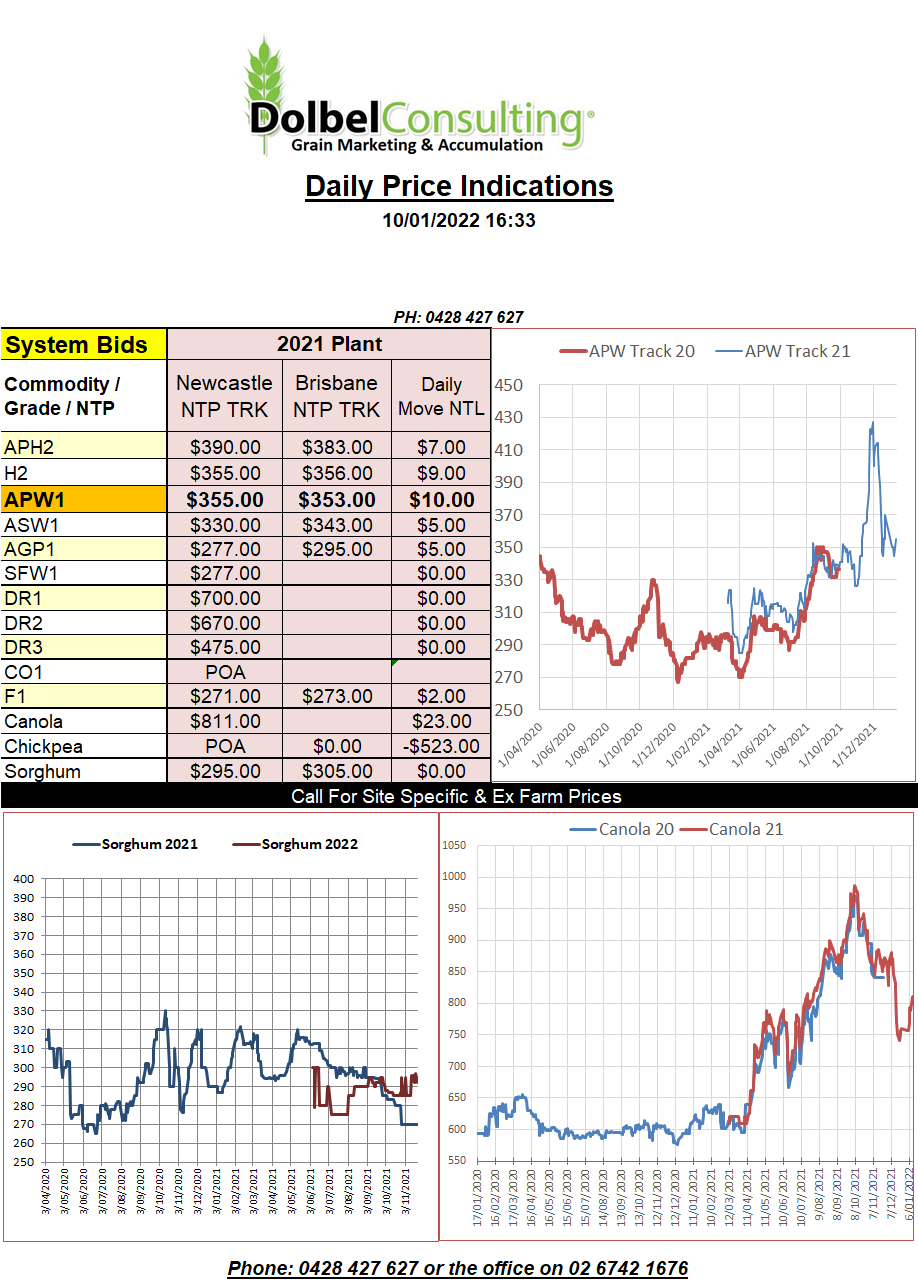 The Buenos Aires Grain Exchange have raised their forecast for the Argie wheat crop. With harvest all but complete this number should be pretty close to a final estimate and at 21.8mt is not a bad crop at all given the choppy season. The record Argentine crop and the big Australian crop is capping any attempt global wheat values make to push higher. This may see local values rangebound in the short term.
Seasonal volatility will increase as the N.Hemisphere comes into spring and agronomist can calculate winter losses in Europe, the Black Sea states and the USA. All have had a few winter issues but none more so than the US hard red winter wheat belt. In the US Strong winds caused some serious damage in December and the lack of decent snow cover and warm weather in some locations has the punters worried about how crops will come out of winter this year. Soil moisture levels are very low and without rain across much of N.Texas, Oklahoma and SW Kansas one can only see condition rating declining further. Montana remains very dry also, something to watch for spring wheat.
As to what this will mean for us here it is hard to tell. With the way basis has behaved this year we may see some of the benefits of a much smaller US wheat crop but I would imagine a similar profit sharing arrangement as we have seen in canola and PNW wheat during 2021-22.
The current dry spell in S.America saw US futures rally again overnight, corn and soybeans leading the way. Wheat managed to hitch a much needed lift with both SRWW and HRWW futures at Chicago closing in the green. Minneapolis spring wheat continues to converge lower.