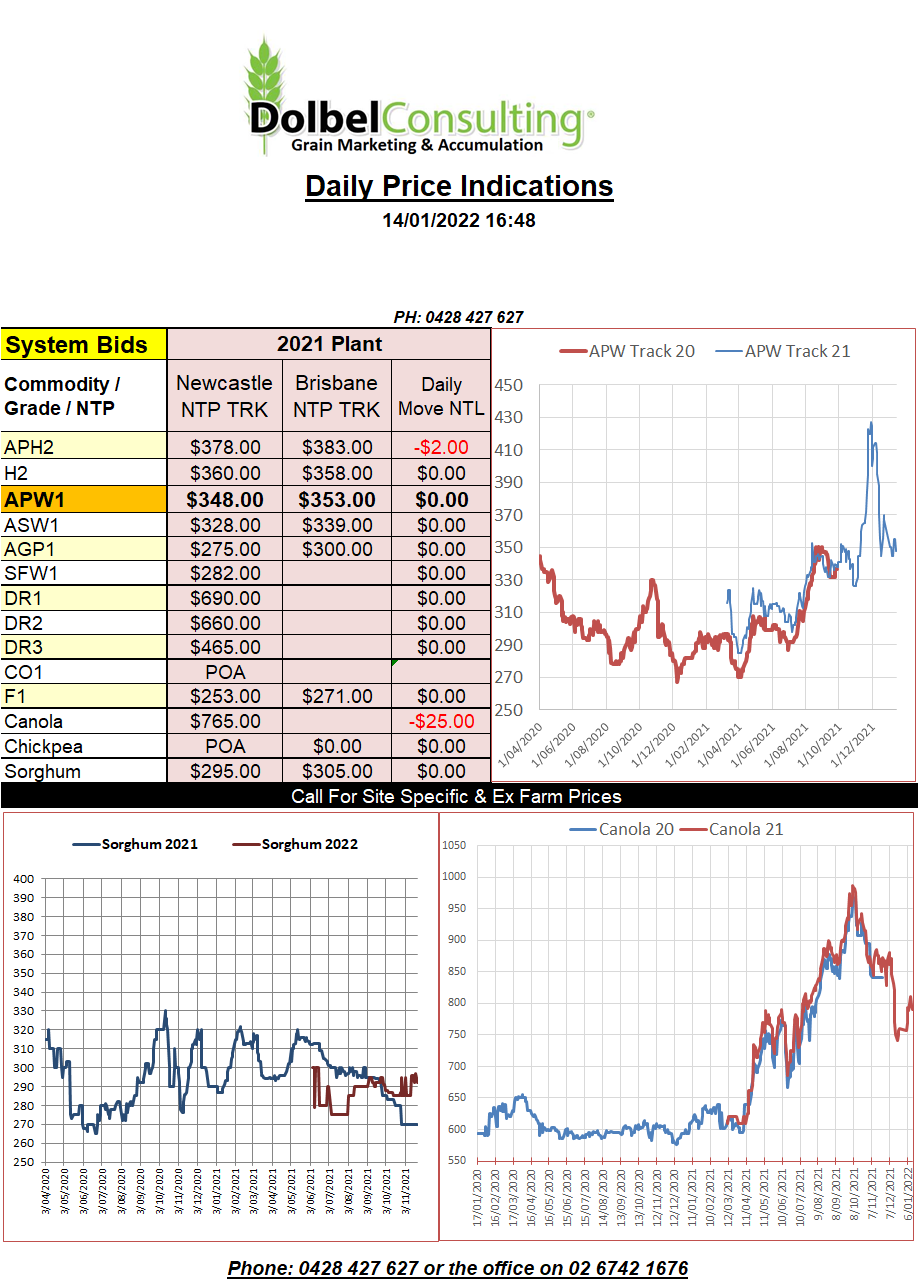 The prospect of a little rain across Brazil and Argentina seems to have fuelled much of last night's decline in US grain futures.
Looking at the forecast from World Ag Weather we see Argentina is expected to receive around 15 – 30mm of rain across much of the Pampas and the major corn growing districts. Falls may become much heavier across the far north of Cordoba and Santa Fe too where some models suggest as much as 100-120mm is possible over the next 7 days.
In Brazil the forecast is mixed. Good rain across the Amazon but the drier southern districts are expected to remain dry. This is a problem as around 40 – 50% of the Brazilian soybean crop is grown across the southern half of the country. The dry spell in the south has also come at a crucial time in the crops growth, right at flowering and grain fill. Harvest will commence in late March to April.
The futures markets had little interest in mid-term rainfall models last night. The immediate prospect of rain had the markets pushing lower, Chicago soybeans were down 26c/bu (AUD$13) on the nearby. The weakness rolling through to sharply lower Paris rapeseed and Winnipeg canola futures. Paris was down -E38.75 as the punters get out prior to the liquidity problems that plague a closing nearby contract.
The Jan slot at Winnipeg rolled off the board, the nearby now the March contract, which fell away C$32.20. The cash market in the US wasn't immune to the decline with soybean basis flat to 5c/bu lower. Slow weekly US export sales are not helping either.
Wheat futures were caught up in the bearish soybean market. Wheat was already suffering some losses from the USDA report but the slippage in corn and beans spilled over into wheat adding another bearish barrier wheat bulls couldn't breach.