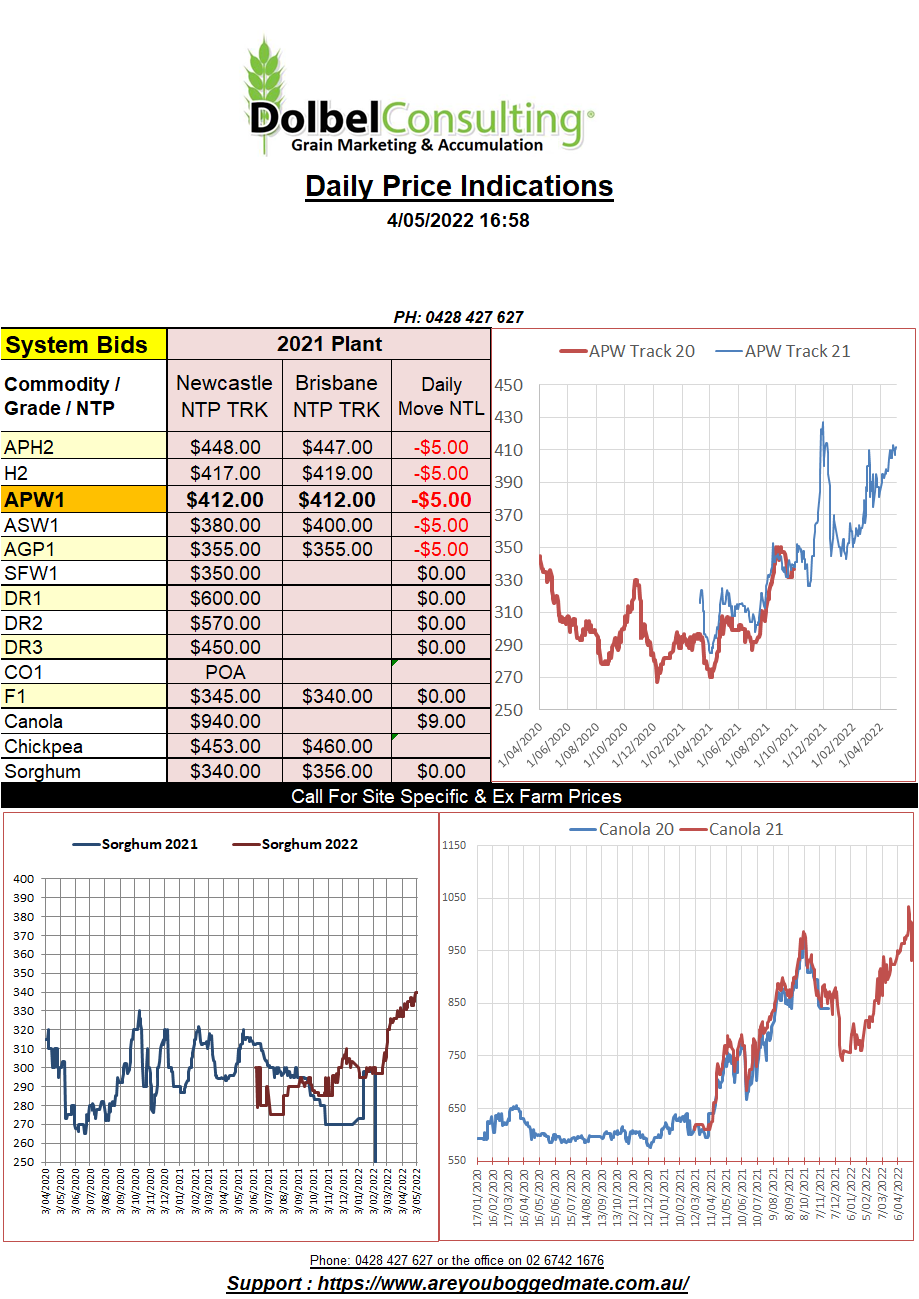 Volume in US wheat futures remains a little below normal, no one really willing to jump in on this market at these levels. Take HRWW at Chicago, the December contract is at 1101.5c/bu, that's US$404.72 per tonne. Offers to sell out of the Pacific North West for the September slot has HRWW pencilled in at 1196c/bu, US$439.44 per tonne, leaving just US$34.72 to execute a futures contract to the PNW.
US wheat futures continue to find support from the weather in the USA, too dry in the west and too wet in the east. The seven day forecast shows the chance of some good rain for eastern and central Kansas over the next seven day, potentially 2″ in central Kansas. Western Kansas and western Nebraska both are predicted to remain relatively dry though. The same model also shows rain across western Alberta and Western Manitoba while the vast majority of Saskatchewan will see just trace patchy rain.
The weather map is currently telling us two things about the US and Canada. One is to expect further delays to corn and soybean planting next week. The other is that the higher quality wheat producing regions of both countries are having a few issues. Parts of Minnesota have seeing over 7″ for April, Spring wheat fields that should be seeing crops being sown in eastern MN are still lakes. Meanwhile in Saskatchewan spring sown crops are struggling to germinate. This includes both wheat and canola. It does tend to point towards a widening of the wheat spreads from current levels.
In Europe, France and Italy could do with some rain. NW France now seeing the 14 day anomaly at 20%-40% of normal rainfall, central and southern Italy, the major durum region, is seeing a similar percentage.
Russia is seeing a fairly good season and have already harvested a good percentage of the 2021 Ukrainian crop apparently….