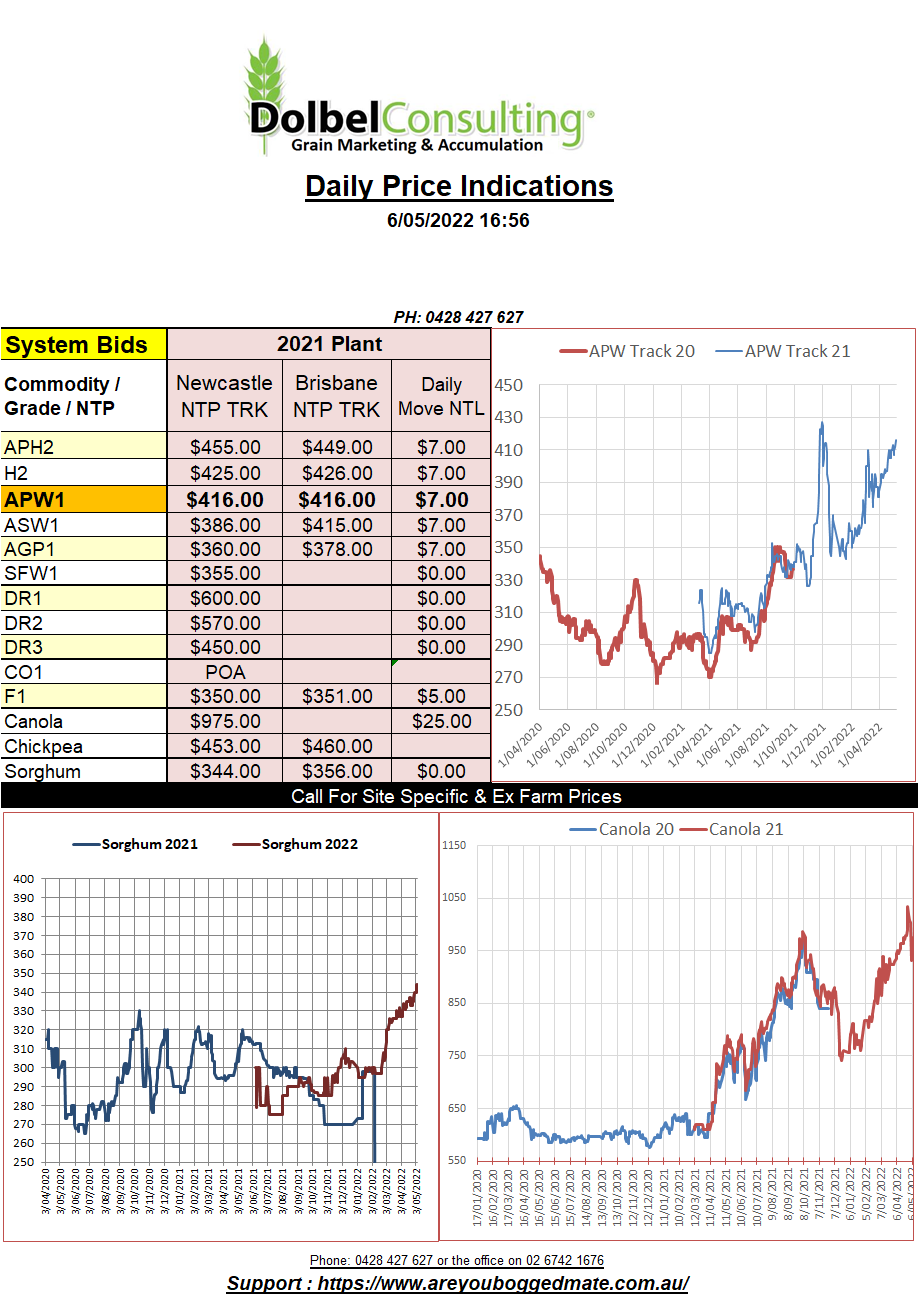 What the dollar potentially took away yesterday it should hand back today. The AUD fell sharply in overnight trade against all the majors.
Looking at the rally in US wheat, +AUD$15.50 / tonne for nearby Chicago SRWW futures and what the fall in currency is worth, +AUD$11.13 / tonne equivalent, it becomes plainly obvious what the lower AUD can do.
Wheat wasn't the only grain pushing higher, canola and rapeseed futures and cash also rallied with higher old and new crop closes at both Paris and Winnipeg. The drop in the exchange rate between the AUD and the CAD converts to AUD$15.36 / tonne equivalent for nearby ICE canola futures, combine this with a rally of about AUD$18.30 and there is plenty of scope for the nearby, and new crop, canola price to rally today.
According to PDQ, a pricing app managed by the Alberta Wheat Commission, average new crop durum prices were generally flat, gaining just C$0.75 across SE Saskatchewan. The main rally was in spring wheat. 1CWRS13.5 values jumped C$16.57 for the October slot. The average ex farm bid now around C$508 per tonne, just C$12 under the durum price. Both French and Canadian FOB values for durum were higher. Canadian durum basis is now much higher than it would traditionally be, tending to indicate their desire to keep what durum that is left in Canada as domestic supplies. This should continue to help countries like Australia, France and Mexico export what exportable stocks they have left at a nice premium.
International wheat prices are now finding fuel from the dry weather in France getting more attention. Keep an eye on the French weekly crop progress condition report. Dry weather in Saskatchewan and flooding in the US eastern spring wheat belt are also bullish at present, plus the Ukraine war.