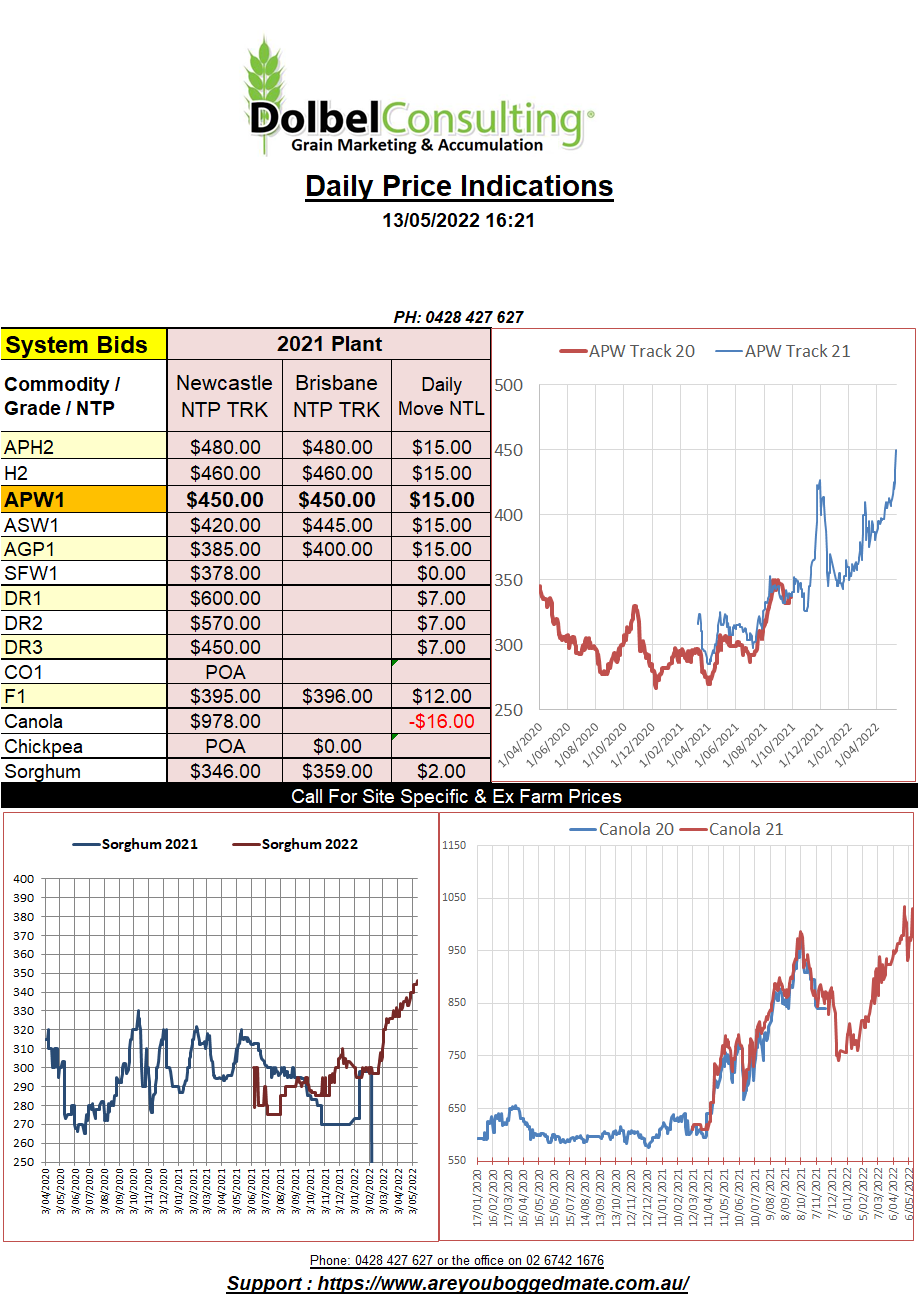 It was all about wheat in last night's USDA WADSE report. Before we look at the number let's just take a second to absorb, inhale if you will, what is a wheat market on fire. Dark northern spring wheat is now priced at US$14.02c/bu, Pacific Port elevator, yes US$515.13 per tonne, at the port, ready to load onto a boat, not a futures price, that's a cash price for those looking to buy. This is some US$202 higher than this time last year.
What's that they are using to heat the boiler driving this wheat market, well it looks like smouldering Aussie dollars this morning. The exchange rate now back under 69c, currently going through at .6858. Could it be that international markets are about as impressed with the talent running for the top job here as what the vast majority of Aussie are. The politicians like to think they have some sway over the value of the AUD, most financial analyst understand that these rates are "fixed" in London, not Canberra, (did we ever hear about that libor rate fixing case in the media)…..
Back to the hot topic, the WASDE wheat numbers, these are probably easier to compare in a chart, a later email today.  The big year on year changes we see are in stocks. Opening stocks back 11.5mt  from 291.22mt to 279.72mt. Production is back 4.46mt, pencilled in at 774.83mt, still a big number. Total domestic usage is lower, exports higher, the net result is a fall in ending stocks of 12.7mt to 267.02mt. This converts to a stocks to use ratio of about 33% (depending on methodology), the lowest it's been since around 2014.
The major factor in this is the fall in stock in the major exporters, let's just forget about Indian and Chinese stocks falling for now. The major exporters are forecast to hold just 36.44mt of carry out, back 4.95mt. Black Sea stocks back just a small amount. Ukraine production back 11.5mt to 21.5mt.