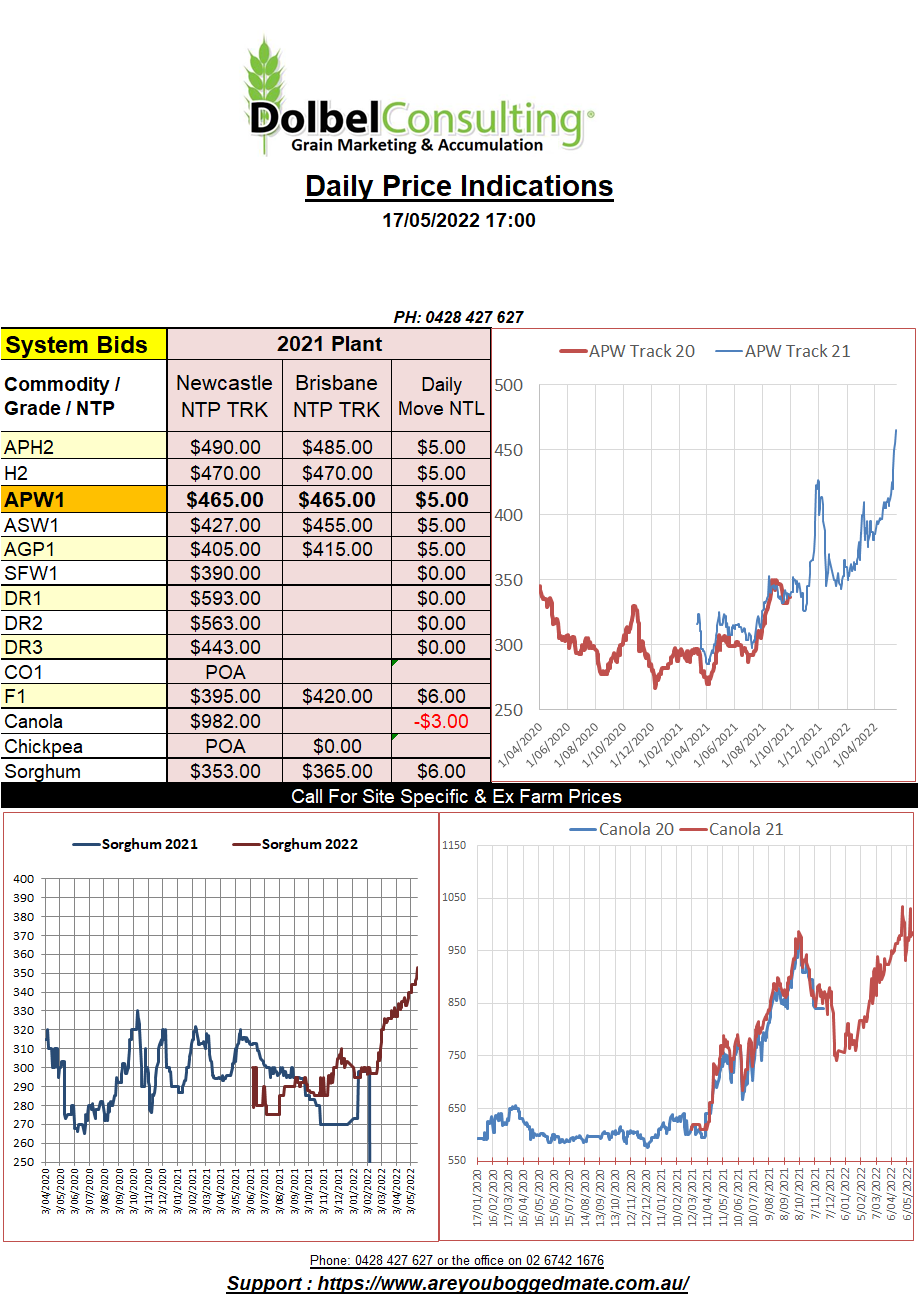 The day started strongly when India announced they were to ban future wheat export sales. This took some of the trade by surprise. The portion of the trade it didn't surprise were still genuinely amazed that India was going to export any wheat at all considering the terrible finish to their own season.
Just as a side note away from wheat for a second, I also read a report that some provinces in India had sown as much as 77% more area to mung beans than last year. Now call me cynical if you wish, I know, I know, a trait not usually associated with my analysis, but if the wheat crop basically died in because of a heat wave and lack of rain and there's been bugger all rain since, then how are they expected to grow 77% more of a crop, that we all know relies heavily on in crop rain?
Back to wheat, the market was strong, international prices rallied on the news. Overnight we saw US wheat futures sharply higher, pushing to the limit. Paris milling wheat futures also rallied sharply on the news, up E22.25 / tonne (AUD$33.31) in the Dec 22 slot.
Better than expected US weekly wheat export inspections didn't hurt any either.
Pakistan wheat tender results should be available around the 26th. The tender for 500kt will be a good litmus paper for future moves.
USDA crop progress report was out after the close. Corn 49% sown (5yr Avg 67%), bang on the trade guess. Winter wheat condition 27% G/E, back 2%, the P/VP rating also increasing 2% to 41%. Trade expectations were for an improvement. Spring wheat sowing at just 39%, last year 83%.