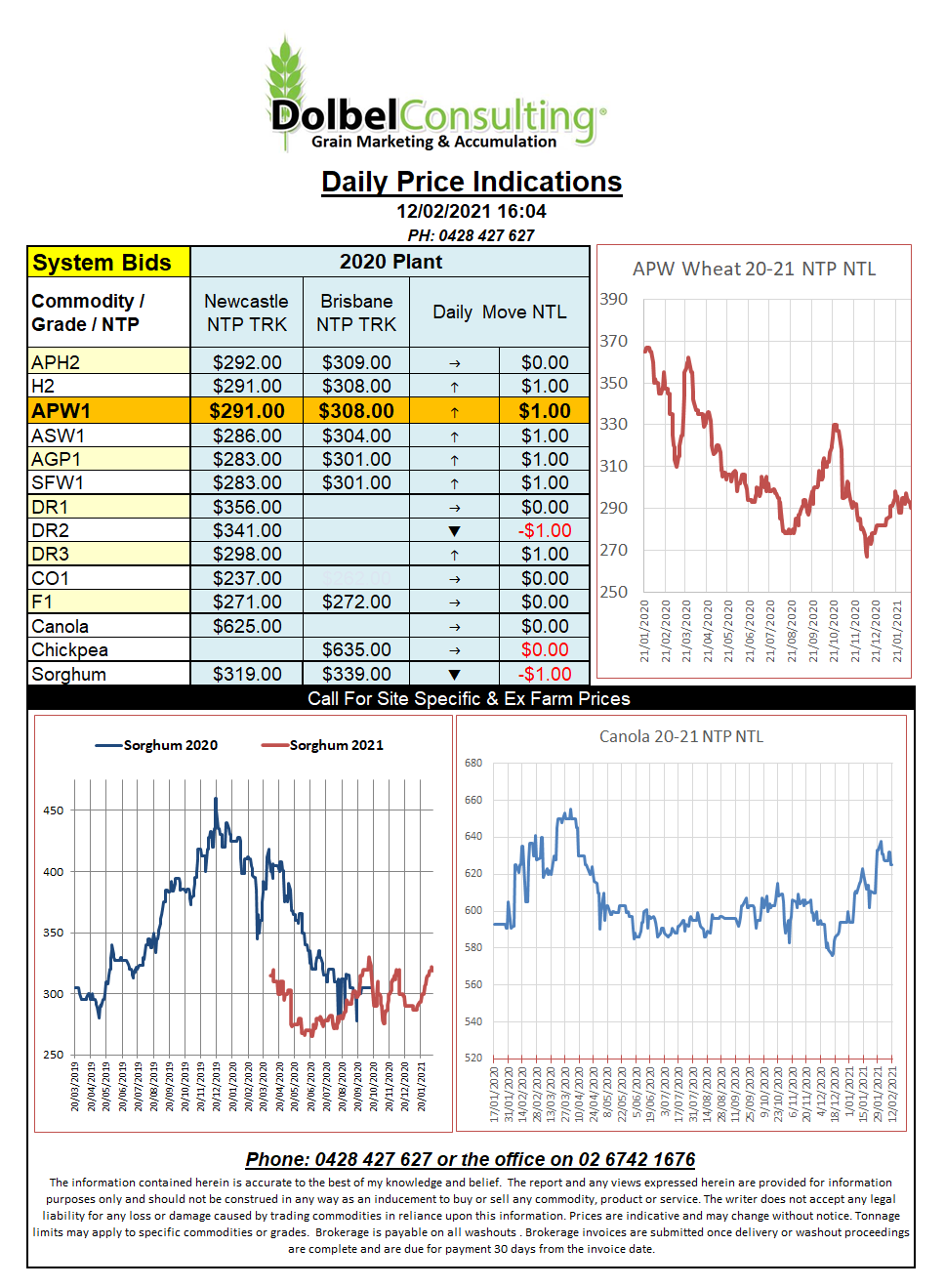 At Chicago both corn and soybean futures managed to claw back some of the recent losses while wheat continued lower.
The path for US wheat futures in the short term, at least until we get through the next couple of days, is probably sideways. Wheat futures are torn between falling due to high global wheat stocks and rising due to a big chill across the Mid-West this weekend.
It's hard to see wheat set a serious short term path until we get a better feel for the level of winter kill in the HRW belt.  With temperatures expected to slip as low as -25C in Topeka Kansas on Sunday / Monday the impact on the winter wheat crop will depend greatly on the level of associated snowfall on Saturday night. It usually takes 4 – 6 days for any real evidence of winter kill to appear in a lab test, so next week will no doubt have a fair level of speculation and potentially plenty of volatility in the market when it comes to US wheat values.
Currently there is roughly 1″ of snow cover across much of the HRW belt, some of the drier parts have little to no cover, this weather event is worth keeping an eye on.
In Russia the 10 days forecast for Rostov isn't as bitter as the US HRW belt but conditions will become cold early next week and become colder after some snowfall later in the week. The mercury is expected to slip down to about -10 to -13 later next week after 1-2″ of snow on Wednesday. A fairly normal weather pattern for this time of year in Rostov. During the winter soil conditions have improved a lot in Russia with most locations now showing average to better than average moisture. Some analyst have increased Russian wheat estimates for 2021.