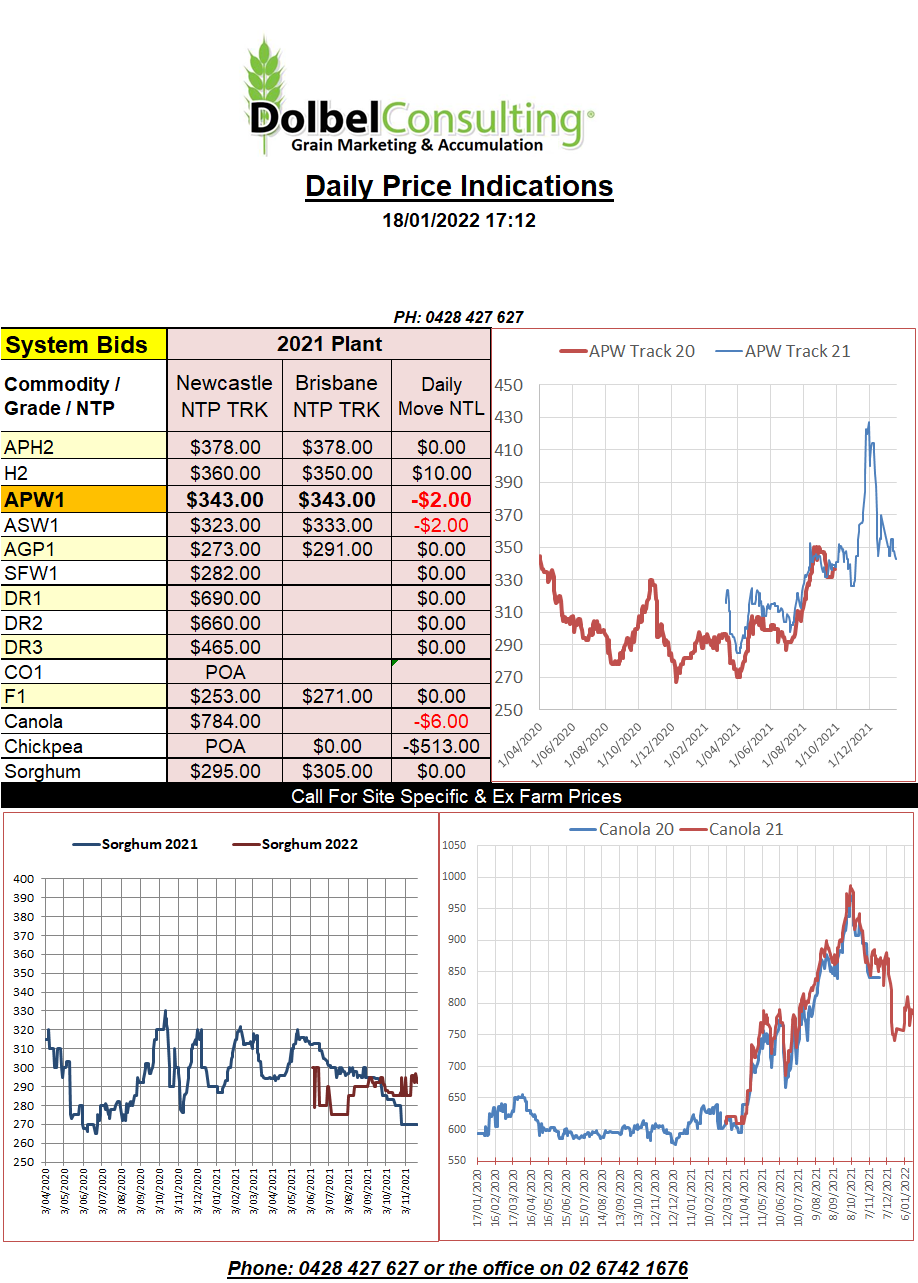 The US markets were closed in recognition of Martin Luther King Jr Day. So little feedback from the states in today's reports.
Looking at grain futures markets in Europe we see milling wheat was a little higher, old crop up E2.25 in the March contract at Paris and the new crop wheat contract for Sept 22 was also up E2.00 per tonne.  Euronext corn was flat and London feed wheat was up one pound in both old and new crop contracts.
The AUD is expected to trade mixed today with gold and copper prices firmer while iron ore and nickel slipped lower. The punters expect to see a stronger open to shares in our local markets today, brushing off the lower start to 2022.  Lower borrowing rates in China are key to Australian demand in the short to mid-term. It'd be nice to think that demand is met by increased logistics capability.
Russian wheat exports show little sign of slowing with weekly exports reaching 1.1mt a considerable increase from the previous week. Prices for Russian wheat fell a little week on week, US$2.00, even though export and sales programs increased.
Chinese pork output for 2021 was said to have been 29% higher than the previous year indicating all but a full recovery after ASF devastated supply lines in 2018-2019. Annual output was pencilled in at 52.96mt, just under the 2017 number of 53.4mt.