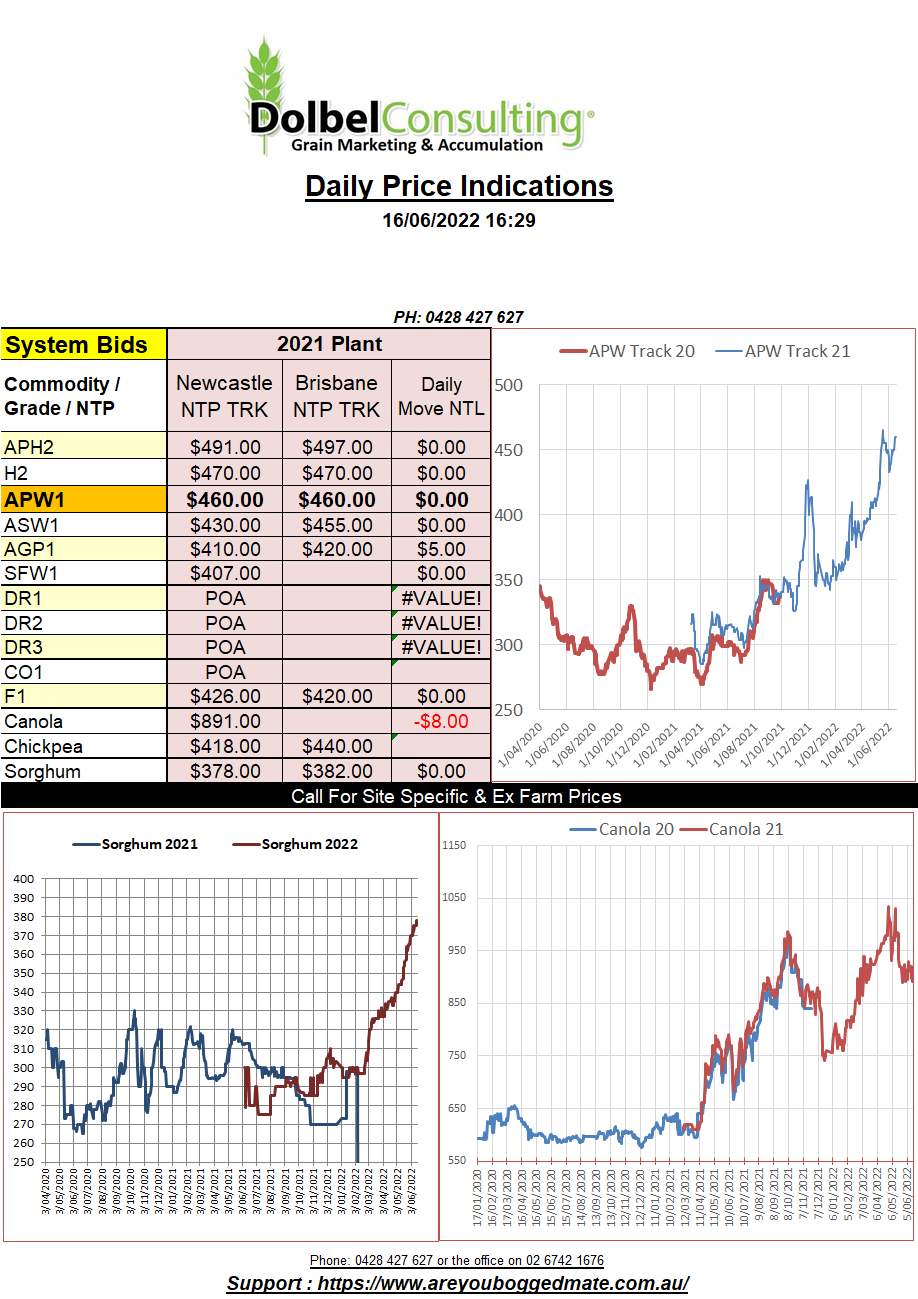 Both Paris rapeseed and Winnipeg canola futures slipped overnight. Considering the overnight increase in the value of the AUD, the combination of both the fall in futures and the jump in currency could represent a fall of almost $25 in new crop canola values here today.
The canola market, not unlike the wheat market, continues to see a huge amount of volatility this year. Daily fluctuations of $15 or $20 for canola are not that uncommon. For those looking to sell into markets with such a high level of volatility the strategy that often is most successful is selling a number of smaller parcels, rather than trying to pick the top or selling after a dip in the market with one large parcel.
Oilseed prices were mixed but generally lower, palm oil leading the way with a 3.52% fall in value on Tuesday. Keep in mind the futures markets and the physical grains markets have been somewhat non convergent for some time now.
Paris rapeseed futures may have considered the closure of the Cargill owned crush plant at Hull in east England as a negative too. The facility has struggled for supply as domestic production in the UK fell away. The facility had a crush capacity of 750kt and had been relying on imports for throughput.
US wheat futures were little changed, more downside than upside given the pace of winter wheat harvest. The improved weather outlook for both the Canadian Prairies and the US spring wheat belt resulting in further downside in MGEX wheat futures than the Chicago SRWW contract.
A private forecaster also called Canadian wheat production at 31mt, mainly stemming from a 6% increase in planted area…….apparently ?? I'd like to see some StatsCanada data to back this one up.
Ukraine minister for Agriculture is claiming up to 5.93 million acres of winter crop will go unharvested in 2022, peeling US$1.43 off the GDP.